Booker T Explains Why Andrade Has Not Succeeded in WWE Yet
Published 03/21/2021, 11:29 AM EDT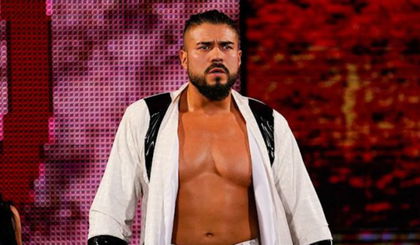 ---
---
Former NXT Champion Andrade has become the talk of the town after he requested his release from WWE. The topic is doing rounds in the pro wrestling world for almost a week. Now, WWE Hall of Famer Booker T has chipped in with his two cents on Andrade's release request.
ADVERTISEMENT
Article continues below this ad
Booker T on Andrade requesting his WWE release
During the latest episode of his Hall of Fame Podcast, Booker T touched upon the current hot topic in wrestling – Andrade's release request. Booker immediately opened up saying, "WWE of course, don't want to lose a guy like Andrade, man."
ADVERTISEMENT
Article continues below this ad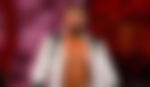 Booker said he knows Andrade is next-level. He knows he is special and extraordinary. Booker believes that the only thing holding Andrade back is English. He said if Andrade can work on his English as he works on his in-ring work, there would be no stopping him.
Booker explained, "From trying to make him a mainstream star in America is something, he needs that [English]. And I say that because most boxers that came to America and succeeded to that next-level, all of those guys learned English. Just so they could come out and be able to cut a promo and answer questions."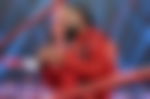 What Booker T said makes complete sense. While 'El Idolo' is excellent in the ring, his English kept him from reaching the top of the WWE mountain. His manager, Zelina Vega, made up for his English-speaking issue by being his mouthpiece. But her departure meant more bad news for the Mexican Superstar.
Andrade recently confirmed the news of him requesting his WWE release. Sadly for him, WWE denied the release, leaving him hanging in the balance. We don't know yet if WWE wants to run out his contract or if they're pushing to resign him to a better and longer deal with a clear picture of his push.
ADVERTISEMENT
Article continues below this ad
We believe WWE is working on something to make Andrade stay with the company. He is already in a relationship with the face of WWE's Women's Division – Charlotte Flair. Maybe she can talk him into staying with the company, who knows?
Either way, Andrade leaving WWE would be an enormous blow for the company, and they must do everything in their power to stop this. It won't take long for him to be a major star in any other promotion in the world.
ADVERTISEMENT
Article continues below this ad