Booker T Feels Roman Reigns-Jey Uso Storyline Stems From Reality
Published 11/09/2020, 8:00 AM EST
---
---
The latest storyline between Roman Reigns and Jey Uso has garnered a lot of praise from critics and fans alike. Their latest match, the first "I Quit" match inside Hell in a Cell, garnered a lot of attention. WWE made it the first match of the pay-per-view, and it lived up to all the hype. Booker T was one of the fans of the match.
ADVERTISEMENT
Article continues below this ad
WWE Hall of Famer Booker T was on the pre-show panel at the event. As he saw all of the action happening in front of his eyes, he, too, was overwhelmed with the precise execution of the storyline. In his latest Hall of Fame podcast, he spoke about the intensity of the match.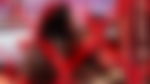 ADVERTISEMENT
Article continues below this ad
"A good match always comes down to what is said before, and what is said after the match," said Booker T. "With Roman, it's not just what he said [after Hell in a Cell] but how he said it. It was very calm and real."
Both wrestlers' emotions and the portrayal made the match seem 'real.' Booker T commended Reigns over his ability to do so.
"It wasn't over the top and just made you feel like, 'is this story real? I don't know.' And that's exactly what wrestling has always been about. The great ones have been able to go out and make you feel a certain way."
Roman Reigns vs. Jey Uso reminded Booker T of the old days
ADVERTISEMENT
Article continues below this ad
Booker T is one of the legends of the Attitude Era. The five-time World Champion knows what looks good and bad inside the ring. After Hell in a Cell, Reigns and Uso truly moved him.
He was so glad that he compared the "I Quit" match to the 'good-old-days,' "It was great storytelling, definitely got to your heart, pulled out those strings, and made you go, 'Wow, man. this is pretty good."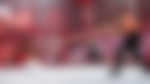 ADVERTISEMENT
Article continues below this ad
"It had a feeling of what wrestling [used to be like], the way I always loved watching it. This was an old school, a throwback. There's always one match that makes you go, 'man, I don't know. Is this thing real?' as opposed to other matches on the card," added the Hall of Famer.
Since then, things have changed drastically. After the PPV, Uso accepted Reigns' authority and joined Roman's tribe. However, some tensions are still prevalent on the blue brand.