"He Was the Guy That We Looked Up To"- WWE Hall of Famer Pens an Emotional Message for Undertaker
Published 06/24/2020, 10:10 PM EDT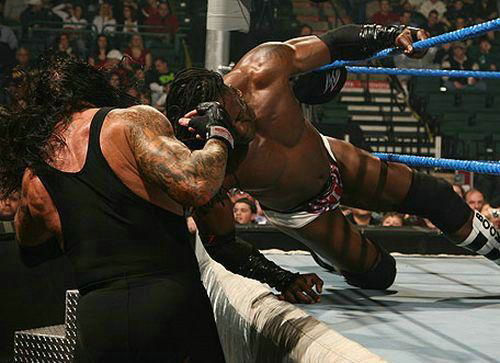 ---
---
WWE Superstar The Undertaker recently announced his retirement from pro-wrestling. Many in the business, including fans and his peers have voiced their admiration for the legend, ahead of his retirement.
ADVERTISEMENT
Article continues below this ad
All this news comes in the midst of his show 'Undertaker – The Last Ride', which was the first look at Mark Calaway, the man behind The Undertaker.
Many had speculated that the Undertaker as a character would no longer work, now that it was humanized. Therefore, it is extremely fitting that Mark retired the character in this way.
ADVERTISEMENT
Article continues below this ad
WWE Hall of Famer, and a notable friend of The Phenom, Booker T, recently opened up about the retirement announcement.
Booker T had been friends with the Deadman ever since the WCW and the WWF merged. Even then, the Undertaker was the leader of the locker room, as stated by Booker before.
The Undertaker was a role model for a generation of wrestlers.
Booker spoke about the retirement announcement on his podcast, Hall of Fame. "That's a shocking statement. Every man's got his limitations. I think that's where we are with the Undertaker". Booker tried to reason out why the Undertaker would make such an announcement at this point in time.
"And being in this pandemic era. Having the chance to sit back for a minute, open your eyes and see, wow, my priorities need to shift for a second, to see him walk away from the game, I definitely salute him."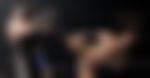 Booker T and the Dead man definitely have tons of respect for each other. Both were Superstars who came up during the same era, and fought for mostly the same titles and championships.
The Hall of Famer spoke fondly of the retiring superstar, complimenting him on the kind of person he was in the industry.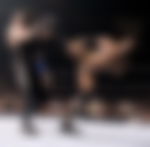 ADVERTISEMENT
Article continues below this ad
"The guy was a leader. He was a soldier, a general. The guy that we all looked up to because he worked harder than all of us. He was the guy who always said 'let's go do this together'. That's what I appreciated about him from day 1 when I came to that company."
The wrestling world will definitely miss The Undertaker, after 30 years in the ring. He has shaped an entire generation's image of the WWE, and his absence will surely be felt. Booker ended his thoughts on The Undertaker with this.
"Nobody's gonna top the Undertaker. Just to get into that character, that moniker and carrying it for this far, is definitely a testament to the man."
ADVERTISEMENT
Article continues below this ad
Stay tuned to this space for updates on The Undertaker's retirement.