Booker T Wants WWE to Book Brock Lesnar in a Massive Dream Match Before It's Too Late
Published 11/09/2021, 1:32 PM EST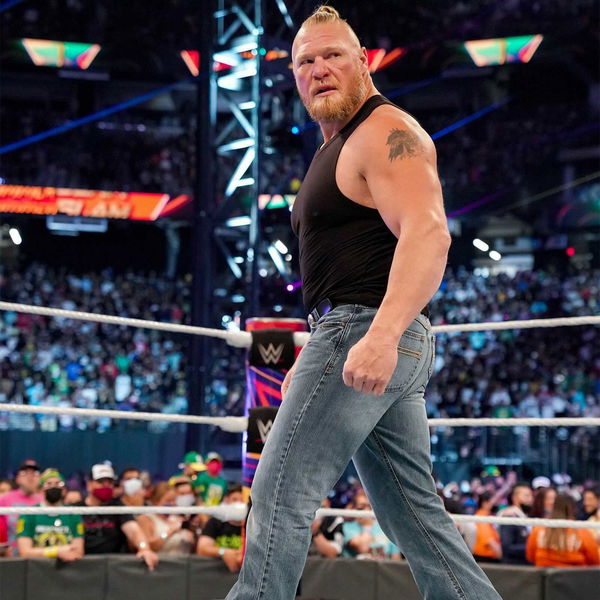 ---
---
Brock Lesnar is one of the most skilled and powerful wrestlers in WWE. It is almost impossible to match up to the skill and strength of The Beast Incarnate. But there is another veteran wrestler in WWE, who can certainly give Lesnar a worthy fight. He is none other than 'The Almighty' Bobby Lashley.
ADVERTISEMENT
Article continues below this ad
It is really disappointing that WWE is yet to make a storyline between two of the strongest wrestlers in WWE. Not only the fans, even the WWE Hall of Famer Booker T, wants to see Lashley and Lesnar clash in the ring.
On The Hall of Fame podcast, a fan told Booker T that he would like to see Bobby Lashley battle Brock Lesnar. In reply to that, Booker T revealed he himself wants to see Lesnar and Lashley go head-to-head in the WWE ring.
ADVERTISEMENT
Article continues below this ad
He said (h/t:
Sportskeeda
), "
I want to see it before it's unlike Pacquiao-Mayweather – well past its prime. How long are we going to wait to see it and when it finally happens it didn't live up to the expectations as both guys weren't capable of going out there and giving us what we actually wanted."
Booker T thinks both Lashley and Lesnar are right now capable of delivering one hell of a match. "I think these two guys, Brock Lesnar and Bobby Lashley, can go out there and have a match that's different than anybody on the card or perhaps we've ever seen," he added.
With Lashley and Lesnar working for different brands right now, it is difficult to see this match coming in recent times. But if they ever crossed paths in the WWE ring, it will certainly bring the house down.
Watch This Story: WWE Raw Results: Bobby Lashley Returns, Kevin Owens Assaults Big E and More
Colby Covington thinks Brock Lesnar fears Bobby Lashley
In an interview with BJPENN.COM Radio back in 2018, the former Interim UFC Welterweight Champion Colby Covington, talked about Brock Lesnar's return to UFC in 2018. He claimed there is a reason for the WWE superstar to leave WWE and return to the UFC.
ADVERTISEMENT
Article continues below this ad
Colby revealed Brock Lesnar is back at UFC because he doesn't want to face Bobby Lashley in the ring. Colby stated he thinks Lesnar is scared of Lashley. He feels Bobby Lashley will certainly match Lesnar for strength and skill in the ring.
According to Colby Covington, Brock Lesnar and Paul Heyman vs Dan Lambert and Bobby Lashley, along with the American Top Team, will be the greatest sell ever in the WWE. However, Lesnar's return to UFC was a very disappointing one.
ADVERTISEMENT
Article continues below this ad
Even though the UFC officials wanted Lesnar to challenge Daniel Cormier for the UFC Heavyweight Championship, Lesnar decided not to fight and returned to WWE.