'The Rock Was Despised for All the Wrong Reasons in WWE': Dwayne Johnson's Close Friend Highlights the Darkest Phases of His Life
Published 08/12/2022, 2:30 PM EDT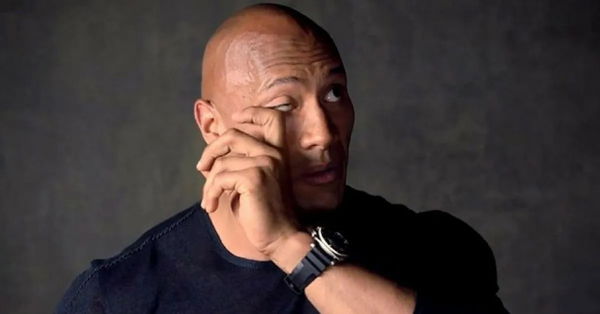 When life gives you lemons, make lemonade! A phrase Dwayne Johnson has always followed in his life. He tackled many obstacles with a firm attitude to be in the position he is in today. 
ADVERTISEMENT
Article continues below this ad
However, things weren't the same for Johnson when he was young. One of his closest friends recently talked about The Rock's difficult early life.
ADVERTISEMENT
Article continues below this ad
The Rock's closest friend, Brian Gewirtz, appeared for an interview with Ariel Helwani recently. He is a former WWE Head Writer and current Head Of TV Development at Seven Bucks Productions. Towards the end of the interview, Gewirtz shed a light on the darkest phases of Dwayne Johnson.
Gewirtz said, "That's kind of what Young Rock explores is the fact that his life turned around really, really quickly. From failure after failure, getting hurt at the University of Miami playing football and getting cut from the CFL and being despised for all reasons in the WWE when he first started."
He added, "He's humble, and he knows. It's not all flashy, great, everything's cool type of work and environment."
The former WWE Head writer highlighted the fact that all the difficult times in his life made him respect everything. Johnson faced every failure with a solidified attitude and came over victorious on the other side.
When The Great One debuted in WWE, they pushed him as a babyface. However, the fans became hostile towards him with the chants 'Die Rocky Die'.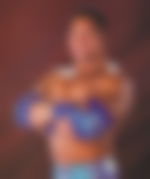 This was a terrible phase for him, as he thought he would make it in wrestling. Dwayne Johnson, with his humble and fearless attitude, turned the tables in a few months. He became the biggest draw in WWE and later went on the have an amazing Hollywood career.
Brain Gewirtz talks about his lifelong friendship with Dwayne Johnson
In the same interview, the Head Of TV Development at Seven Bucks shared the reason why he and DJ have been friends for over two decades. 
ADVERTISEMENT
Article continues below this ad
Brain Gewirtz said, "I think it stems from Dwayne's attitude. Like when I first met him, which was like the very first day I met him at MTV and he's looking over what I've written. Not pre-judging anybody. Not being like, 'This guy! How could this guy possibly write for the freaking Rock' and saying, 'This is pretty good. Hey, let's do a vignette together. Be on the telephone and I'll hit you with an 'It doesn't matter' and then I'll hype the segment coming up next."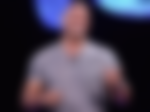 Gewirtz also added that the former WWE Champion is a humble person. Everyone indeed admires Johnson's lovable personality. Moreover, The Rock treats all the people with politeness, which makes everyone respect him more.
ADVERTISEMENT
Article continues below this ad
What are your thoughts on the comments of Brian Gewirtz about The Rock? Write it down in the comment box.
Watch This Story:-  Dwayne Johnson's Daughter Simone to The Undertaker's Daughter Kaia – Meet Daughters of Top WWE Stars
Edited By: Vibhanshu Kumar