Randy Orton Ends WWE Raw With a Chilling Cliffhanger
Published 12/29/2020, 12:35 AM EST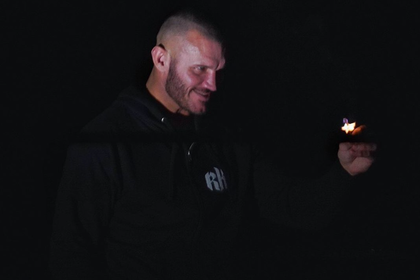 ---
---
Monday Night Raw ended in a mysterious manner with Randy Orton visiting Alexa's Playground and giving another creepy twist to his absurd storyline with The Fiend.
ADVERTISEMENT
Article continues below this ad
Orton set fire to his rival at TLC and smiled sadistically as "The Fiend" burned to ash. The death of her partner did not sit well with Alexa Bliss; needless to say, she had a bone to pick with Orton.
ADVERTISEMENT
Article continues below this ad
Randy Orton pulled the last straw when he raided the Firefly Funhouse and decapitated Rambling Rabbit in front of Bliss. Furious, she challenged Orton to a match! 
Later that night, 'The Legend Killer' returned to the ring and met face to face with Bliss. To everyone's surprise, she had a gift for Orton which contained a box. Upon opening, the box revealed a bottle of Gasoline that she poured around herself.
She asked Orton to be a man and light the fuel on fire so she could burn just like her partner. Her motive here was to join "The Fiend" in hell in a very twisted way. Alexa then doused herself in the gasoline to the utter shock of the ThunderDome audience!
Randy Orton ended WWE Raw in an eerie fashion
As Orton hesitated to execute Alexa's evil demand, she riled him up by asking if he was afraid. Smiling in a sinister fashion, the arsonist of WWE willingly let the lights go out while hiding a matchstick in his hand. 
The fire on the end of the stick glowed brightly on the face of Orton as the show ended. We have no way of knowing what happens next, but it can pretty much be assumed that Orton dropped the flame. 
ADVERTISEMENT
Article continues below this ad
The Cliffhanger was the perfect way to cap off an action-packed episode of Raw that was a lot more entertaining than its last few episodes.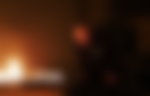 Randy Orton has now burned both Alexa Bliss and "The Fiend" without remorse and would do it all over again. The pure evil of his character has been brought out through this storyline and grows bigger every day. 
ADVERTISEMENT
Article continues below this ad
If he did burn Alexa, the news would not sit well with "The Fiend" who is very much alive. Randy Orton has stepped into the inferno now, and despite his love for fire, the flames are friends with no one.