BREAKING! The Fiend Makes His WWE Return at Fastlane, Destroys Randy Orton
Published 03/21/2021, 9:15 PM EDT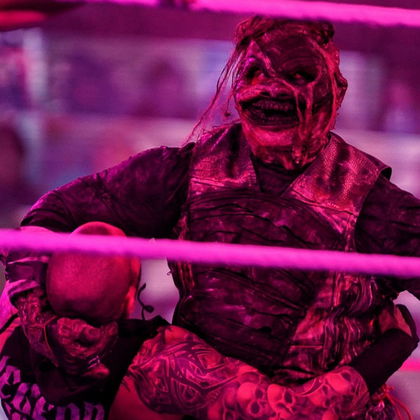 ---
---
One of the most-awaited matches from Fastlane was the inter-gender match between Alexa Bliss and Randy Orton. The duo decided to 'settle' their differences following the murder of The Fiend at TLC 2020.
ADVERTISEMENT
Article continues below this ad
Randy came out to the ring first, waiting for the unconventional, never-before-seen (in the PG Era) match. However, as he posed on the ramp, he started coughing the black substance again.
As he recovered at ringside, Alexa Bliss made her entrance. With ghastly white makeup and distorted theme, Bliss looked intimidating as ever.
ADVERTISEMENT
Article continues below this ad
As soon as she entered, there was a purple light in the ring, signaling it was now Alexa's Playground. Bliss attacked Orton with a fireball as he looked on in disbelief.
Orton fell outside the ring, pursuing Bliss as the former teased him and skipped around. Bliss then apparently made some light drop from the roof of the Thunderdome.
The Fiend is back at WWE Fastlane 2021!
Following another fireball attack, Orton was forced into the middle of the ring. As the ring suddenly opened up, the fans saw a hand trying to grab Orton.
As a startled Orton retorted back, a 'damaged' Fiend rose from the cracks of the ring. His skin seemed burnt from what happened at TLC 2020.
Fiend promptly hit Sister Abigail on the shocked Orton before he could react. Alexa Bliss then playfully sat on a knocked-out Randy as the referee called the match from the ringside and declared Bliss as the winner.
The ring posts then erupted with fire as Fiend stood tall over Orton, and Bliss sat in front of him. The Fiend looked like the true 'eater of the worlds' with his new attire and demeanor.
ADVERTISEMENT
Article continues below this ad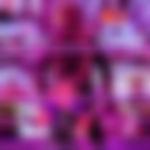 It covered his body because of probable burn marks. His mask was distorted and burned off. Not only was he back, but he resembled the Demon Kane during the latter's prime days in WWE.
Following Kane's probable retirement, is The Fiend the new gate-keeper of Hell in WWE? What could be next in the interesting feud between Alexa, Randy, and the Fiend? Let us know your thoughts in the comments below.
ADVERTISEMENT
Article continues below this ad