Bret Hart Continues to Trash Hulk Hogan: "He's Never Gonna be the Hulk Hogan of Wrestling… But I Ended Up Being the Guy That Changed Wrestling."
Published 12/20/2021, 7:30 AM EST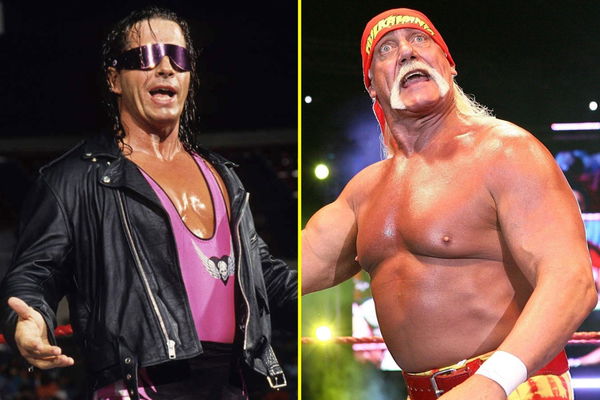 ---
---
WWE Hall of Famer Bret 'The Hitman' Hart has had sour memories with the fellow Hall of Famer Hulk Hogan. Even though the two wrestlers shared the ring together in WWF/WWE and in WCW, The Hitman has been vocal about Hogan's in-ring abilities.
ADVERTISEMENT
Article continues below this ad
WWE Chairman Vince McMahon wanted larger-than-life characters like Hulk Hogan, Randy 'Macho Man' Savage, The Ultimate Warrior as his company's champion.
ADVERTISEMENT
Article continues below this ad
However, in a recent interview, Bret revealed that WWE didn't want someone like him to replace Hogan's place to be the face of the company. Furthermore, Hart confessed that not only did he take Hogan's place but became the best wrestler to ever do so.
Sitting for an interview with 'Q in CBC', the former WWE champion confessed that wrestlers like The Ultimate Warrior and Hulk Hogan have faded away in the past and people do not remember them like people remember Bret Hart.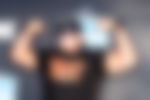 Watch This Story: Roman Reigns' Spear to Brock Lesnar's F5: Most Devastating WWE Finishers of 2021
Bret Hart dethroned Hulk Hogan
Back in 1992, when Bret won the WWE title for the first time, a good deal of backstage personnel believed that he could never replace Hogan and his aura inside the ring.
However, in the recent interview, Bret claimed that not only did he replace Hogan, but he also became a much bigger face of the company because of his in-ring technical abilities.
"When I became world champion, which is in 1992. I was really the guy that had to pull the sword out of the stone. And I had to be a guy to maybe move on past Hulk Hogan and move into a different era of wrestling."
ADVERTISEMENT
Article continues below this ad
"It's like people always go he's never gonna be the Hulk Hogan of wrestling. You know it's a step in the wrong direction and you could say whatever you want today, but I ended up being the guy that changed wrestling." he said.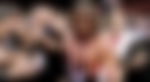 When Bret became the face of the company, it was something different for the WWE Universe, as he was a technician in the ring and had the ability to tell a story while fighting.
ADVERTISEMENT
Article continues below this ad
This was something that was missing in the champions before him. Do you agree with Bret's claim of being better than Hulk Hogan? Let us know in the comments.