"Not Nervous"- Stone Cold Fires Back at WWE Hall of Famer
Published 06/17/2020, 9:09 AM EDT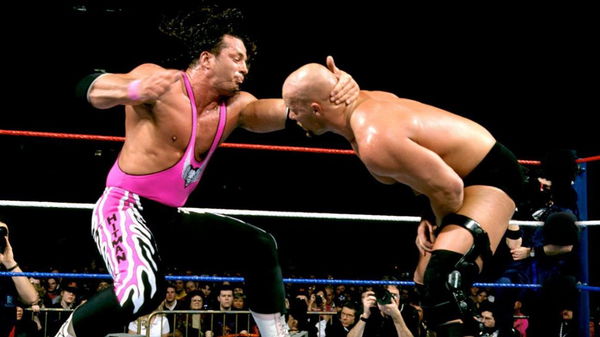 ---
---
Stone Cold Steve Austin was one of the most confident, arrogant, and unbelievably likable athletes irrespective of whether he played the good guy or the bad. The career that Stone Cold has had, is what many young athletes can only dream of.
ADVERTISEMENT
Article continues below this ad
As glamourous as Stone Cold's career looks with the Numerous title reigns, rebellious moments, rivalries with Vince McMahon, his early career wasn't nearly as alluring and captivating.
Austin started out in WCW and ECW, however, he didn't amount to too much there. A few championship wins and mid-card rivalries were all he got in WCW. In addition, he was fired as Bischoff didn't see him as a marketable wrestler.
ADVERTISEMENT
Article continues below this ad
At ECW Austin put forth his Stone Cold Persona we know and love today but didn't fulfill his potential.
Austin joined the then WWF in 1996. The big break for the Rattle Snake came when he defeated Jake 'The Snake" Roberts to win the King of the Ring tournament.
Stone Cold cut the famous Austin 3:16 promo that became one of the popular catchphrases and was on every piece of Stone Cold merchandise.
Following a series of promos and direct insults to Bret Hart for over a couple of months, Hart accepted Austin's Challenge.
The Survivor Series match in 96 is regarded as one of the most iconic wrestling matches in WWE history. Bret Hart went on to win the match and became number one contender for WWF title.
But Austin's popularity grew with the evolving audience who now wanted more rebellious characters on their screens.
Bret Hart looks back
On the June 17th edition of WWE Backstage special guest, Bret looks back at the famous Survivor Series 96 match. Bret Hart on the WWE Backstage recalls Stone Cold "found his voice" after that match at madison square garden, but prior to the match was very nervous as Stone Cold was an intense person. A tough one to believe for sure.
Stone Cold Responds
Stone Cold didn't hesitate to take to Twitter to respond to the comments of Bret Hart. Austin said he was confident and not nervous at all and his intensity game on point.
Austin also acknowledged the honour and a wonderful time he had working with Bret Hart who is known as The Best there is, The Best there was and The Best there ever will be.
ADVERTISEMENT
Article continues below this ad
No, not nervous. Just running on the edge of a razor blade. Confidence was sky high. Intensity was on point. Great time working with the best there is, was, and ever will be.

— Steve Austin (@steveaustinBSR) June 17, 2020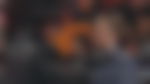 ADVERTISEMENT
Article continues below this ad