"Bring Back the Fake Blood": Fans Take Twitter by Storm as WWE Brings Back the Attitude Era
Published 07/15/2022, 11:00 AM EDT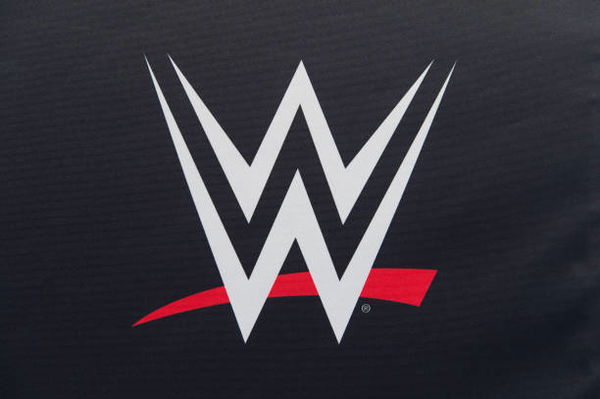 The WWE programming in the 90s was one of the most memorable times for professional wrestling. The fans got to see content that was never used in professional wrestling previously.
ADVERTISEMENT
Article continues below this ad
Vince McMahon had ushered the attitude era by defeating WCW in the Monday Night Wars. The same programming ran for a few years until 2008. In mid-2008 WWE announced the company will go PG-14 by cutting down excessive violence and less edgy content.
ADVERTISEMENT
Article continues below this ad
A few hours back, the news of WWE making Monday Night RAW to TV-14 broke. Although WWE did not publish the news on the official media platform, it is said that the rumors to be true.
Andrew Zarian posted on Twitter about next week's RAW going TV-14 on USA Network. However, he deleted the tweet and posted another tweet in which he clarified the TV-14 change is in talks for another date and not for the July 18th, 2022 episode.
This is a wild situation. There's a lot happening behind the scenes

WWE Raw won't be going to TV-14 on July 18th but still in consideration for a later date.

Will go live tomorrow morning to break this down. https://t.co/F29mP8xCwy

— Andrew Zarian (@AndrewZarian) July 14, 2022
Zarin shared one more tweet in which he stated the USA Network sent the memo of WWE changing RAW to TV-14 prematurely. WWE has not fixed yet the dates for the change yet.
There was a memo within USA Network that went out this morning regarding WWE Raw changing to TV-14 on July 18th.Apparently that was sent out prematurely and the day was not finalized.

— Andrew Zarian (@AndrewZarian) July 14, 2022
It remains to be seen how noticeable RAW's shift back to TV-14 would be. In recent years, WWE has criticized its competitor, AEW, for its use of blood on TV.
WWE Universe is excited for RAW to become TV-14 again
WWE's PG Era began in July 2008 with the company moving away from TV-14 to market itself as family-friendly programming and attract better sponsors. Some fans had stopped watching RAW over this decision from the company.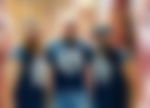 However, the news revolving around RAW becoming TV-14 has made the WWE Universe excited. Many of them shared their reactions and expectations on social media.
I heard the pg era is over so I just spent a couple hours reading about the eras that wwe has been thru since I stopped watching in the attitude era

— Spaceman Z (@GrimRest) July 15, 2022
The news of WWE not going PG-14 is bittersweet. Tbh I would LOVE for a reason to watch again. That said, I'm getting so much joy out of seeing those dipshits who got hype even though they're the same dipshits who bury the blood, violence and language at AEW. Feels good, man. pic.twitter.com/dC48laSkwq

— DOUKI POR VIDA (@DOUKIcabrones) July 15, 2022
WWE going back to the TV-14 rating is cool and all. But I really hope they bring back the fake blood. They'll probably use more swear words. And maybe edger matches and storylines. But I don't expect them to fully go back to how they was before the PG era.

— Cedric Pierce Jr. (@throwbackness) July 15, 2022
@WWE it's about damn time the PG rating was scrapped, make your content relevant again!!!!!

— Sarju Malde (@s4rj82) July 15, 2022
Good news still they can't compete with AEW i don't think they'll push the envelope like they do but it's a start I've always said PG wrestling handcuffs you creatively and tbh if WWE didn't feel the pressure of AEW they would have stayed PG forever.

— Aaron 🇦🇺 (@AaronYankeesFan) July 15, 2022
ADVERTISEMENT
Article continues below this ad
They previously rated RAW as TV-14 from 1997 to 2008, which included the infamous Attitude Era and Ruthless Aggression Era. The change to TV-14 was made at a time when edgier and more mature programming was gaining popularity. This change gave rise to stars like Stone Cold Steve Austin and The Rock.
Watch this story:-  Dwayne Johnsons Daughter Simone to The Undertakers Daughter Kaia – Meet Daughters of Top WWE Stars
ADVERTISEMENT
Article continues below this ad
TV-14 programming contains some material that many parents will not find suitable for children under 14 years of age. The programming may include strong coarse language and other edgier content.
Monday Night RAW is one of the two major shows of WWE for a long time. WWE SmackDown, which airs on Fox every Friday, is TV-PG since the show premiered in 1999.
Edited By: Pritam Priyedarshi