"Brock Gashed Him Open" – Veteran WWE Referee Claims Brock Lesnar Deliberately Injured Randy Orton
Published 07/04/2021, 11:14 PM EDT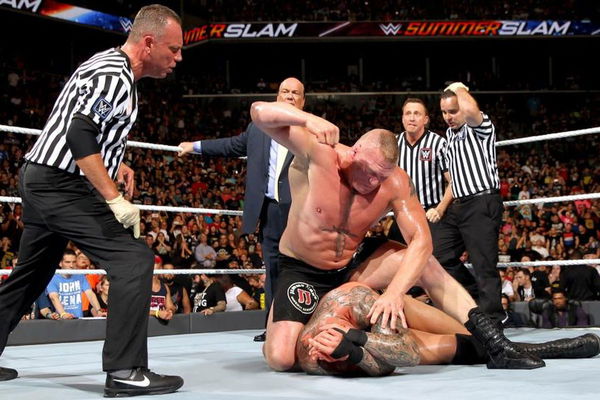 ---
---
Professional wrestling is a dangerous business. Even though countless measures are taken to prevent any sort of injury, what happens inside the ring is not in anybody's hands. Sometimes, wrestlers even deliberately injure their opponents because of what happens backstage. Brock Lesnar and Randy Orton are prime examples of the same.
ADVERTISEMENT
Article continues below this ad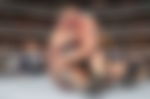 Veteran WWE referee, Mike Chioda, recently gave an interview to "Wrestling Shoot Interviews", where he spoke about 'that' match between Randy Orton and Brock Lesnar. Speaking to James Romero, Mike stated,
ADVERTISEMENT
Article continues below this ad
"Brock gashed him open and I could tell there was something going on, but I didn't know if it was really Brock towards Randy or if it was just Brock listening to what the office wanted him to do," Chioda said.
"Randy had a little bit of heat at that time. He gashed him open real bad over the forehead. You could tell he was going for it because he was just elbow to forehead. I was kind of shocked that they would do that because concussion protocol was still strong at that time." (H/t Sportskeeda for transcription)
Chioda revealed that there wasn't a fallout between Brock and Randy, but they just didn't talk all day. So, something was going on.
Chioda didn't know if it was really from the office or Brock telling them how he wanted it. Mike doesn't think 'The Viper' really had too much heat with Brock. According to Mike, Randy kind of knew what was coming.
Watch This Story – Kurt Angle, Ronda Rousey and More: WWE Superstars Who Competed in the Olympics
Should Brock Lesnar have done it?
Leaving the backstage things aside, fans argue that Brock shouldn't have legitimately injured Orton. Whatever the case may be, 'The Beast' making Orton bleed in front of thousands of people and especially children should have been a big no-no.
This move by Lesnar seems highly unprofessional in the wrestling world. Although the ending was scripted by WWE, the fans didn't know it.
ADVERTISEMENT
Article continues below this ad
No one remembers this Smackdown match, but we certainly remember that time Brock Lesnar brutalized Randy Orton into a TKO at SummerSlam. Not every match needs the classic 1-2-3 finish. I know it wasn't planned, but stopping the match due to TKO was horrifying.

— Cell Waters (@CellWaters) September 6, 2019
Over the years, many wrestlers have suffered injuries at the hands of their opponents but rarely was it so deliberate and bloody.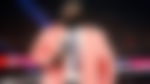 ADVERTISEMENT
Article continues below this ad
What are your thoughts? Comment down below and let us know!