Brock Lesnar Assaults Roman Reigns as the Biggest Plot Twist in WWE Unfolds on SmackDown
Published 12/18/2021, 12:07 AM EST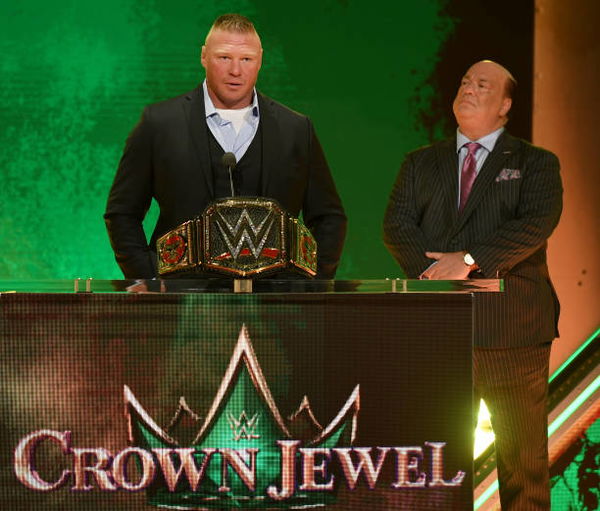 ---
---
WWE SmackDown 17th December 2021: We saw Brock Lesnar obliterate Sami Zayn last week after Paul taunted him. This event led many to question where Heyman's loyalties lie as we saw a dominant Brock take over after a few words from the former.
ADVERTISEMENT
Article continues below this ad
Before tonight's SmackDown show, WWE had already announced that Roman Reigns would return to the blue brand.
ADVERTISEMENT
Article continues below this ad
We saw a keen Paul Heyman in tonight's episode with the Universal Title waiting for The Tribal Chief to arrive. As a black SUV pulled up to the lot, Paul opened the door to what he believed was Reigns. Instead, a pleased Brock appeared.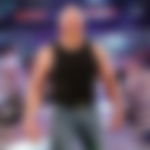 "Hey Paul, what are you doing?" The Beast Incarnate said. Heyman maintained his facade and told his former employer that he thought someone else was in the car.
He said, "You're waiting for Roman, right?" Paul didn't respond, to which Lesnar said it's probably because of what Heyman said last week.
After some time, once again, we saw Paul waiting for Roman near a black SUV. He opened the door, but the agitated champion exited the car from the other side.
A happy Paul greeted him, and Reigns said, "Let's go out to my ring."
Roman Reigns gets a harsh reality check from Brock Lesnar
Roman made his way to his ring and demanded Chicago acknowledge him.
The WWE Universal Champion said he doesn't like it when his brothers lose. Regardless of that, they're family and can get through anything because they're of the same blood.
However, Roman turned to Heyman and said he's not of the same blood. He claimed Paul should know better than to disrespect The Chief as it disrespects his entire family.
He questioned Heyman's loyalty and said last week's antics were shady to him. The champion once again asked Paul if he knew Brock would be at SummerSlam or Madison Square Garden; if Paul knew his former employer's suspension would be up.
He asked again—is Heyman a special counsel, or is he an advocate? Reigns demanded to know the truth about whether Paul Heyman is protecting the Beast.
So Heyman told him the truth. He grabbed the mic and said to Roman's face, "My Tribal Chief. I'm not protecting Brock Lesnar from you. I'm protecting you from Brock Lesnar."
After taking in his words, Roman hugged his manager as he kept saying that he was sorry.
"I love you, my wise man, and I thank you for your honesty, and I thank you for 40 years of service to my family. And you're fired."
As Heyman was in shock, Reigns attacked him. He tried to attack Paul again with steel chairs, but Brock Lesnar made his way out to the ring and destroyed The Usos despite their efforts.
He then diverted his attention to his competitor as the crowd chanted 'Suplex City.'
ADVERTISEMENT
Article continues below this ad
Roman hit him with chair shots in the back, but nothing seemed to affect him. Lesnar immediately got up and delivered two F5s to The Tribal Chief.
ADVERTISEMENT
Article continues below this ad
The two men will face each other for the Universal title on Day 1 on January 1st.