Brock Lesnar's Phenomenal Body Transformation Throughout His WWE Career
Published 06/29/2021, 8:11 AM EDT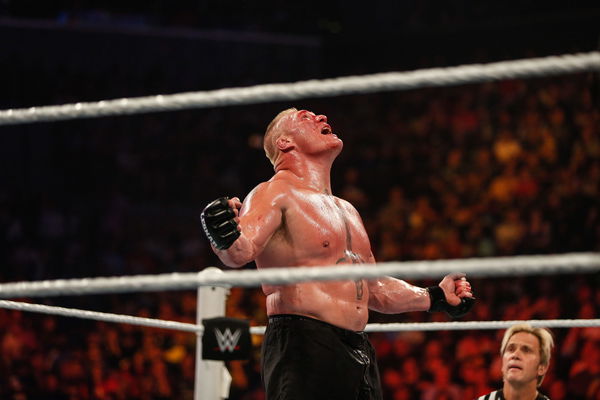 ---
---
The Beast of WWE, Brock Lesnar, is the epitome of excellence. Whether it was his mighty stare, his mysterious silence, or even his way of wrestling, the man captured the audience and kept them entertained for as long as required.
ADVERTISEMENT
Article continues below this ad
However, being a top Superstar is not an easy task. One of the primary elements that need constant attention is physique. The company and the fans expect their Superstars to be in perfect shape, and Brock Lesnar ensured he was up to the task.
Brock Lesnar has shown the WWE Universe variations of his physique
ADVERTISEMENT
Article continues below this ad
'The Beast' Brock Lesnar debuted on Monday Night Raw on March 18, 2002. He entered the ring and immediately destroyed almost every Superstar.
Young Lesnar had a ripped physique, with his biceps and triceps popping, abominable muscles showing, and overall, he lived up to the term 'The Next Big Thing.
Soon after his debut, Brock Lesnar became the youngest WWE Champion. The WWE Universe realized the Superstar was going to be a huge part of WWE in the future.
However, Lesnar left WWE in 2004 to do something different and tried his hand at football. He returned to WWE in 2012 after a long wait of eight years.
The fans had missed watching The Beast in action, but he did not have the same physique as before. Lesnar had bulked up and was bigger, but not ripped. However, since he was The Beast, it played well with his in-ring character.
Fast forward to 2016, Brock Lesnar dropped the additional bulk. Once again, his physique was ripped. His triceps showcased the perfect horseshoe shape, his chest was flared, and he showcased a magnificent set of abs.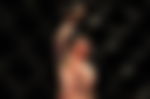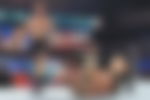 ADVERTISEMENT
Article continues below this ad
Finally, coming to 2020, the last time fans saw Brock Lesnar in WWE, he had put on significant weight. He had a slightly bulging stomach, and it seemed he had not worked out as much as he did before.
Lesnar dropped the WWE Championship title to Drew McIntyre that year at WrestleMania. Since then, he has not returned to WWE.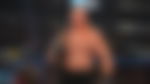 ADVERTISEMENT
Article continues below this ad
It is possible he may return in the future; however, WWE has been teasing the return of several big Superstars, now that tours are restarting. In fact, some reports had claimed that WWE is waiting until fans can return for live events to bring back Brock Lesnar to the squared circle. We can only wait until anything big transpires.