Brock Lesnar Did Not Let This Disability Stop Him From Conquering WWE and UFC
Published 05/27/2022, 3:30 PM EDT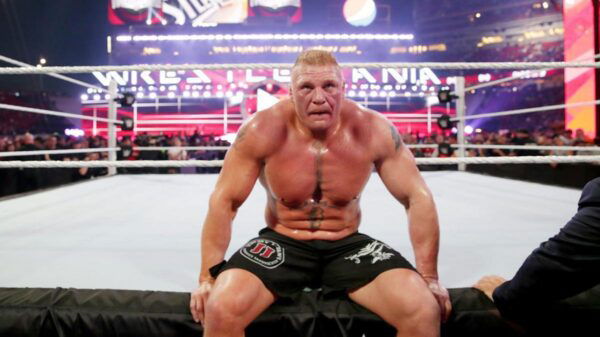 Brock Lesnar is a living legend in the pro wrestling world. Not only did he enjoy success in pro wrestling, but he also made a name for himself in the UFC. Today, he has a massive fandom and is one of the biggest superstars in WWE. But this road to superstardom or success had some hurdles.
Brock Lesnar has red-green colorblindness. Though it might be a surprise for many, it is indeed true. But this colorblindness played a crucial role in his exit from the Army National Guard.
The Beast Incarnate joined the Army National Guard at 17. Lesnar wanted to battle on the front lines and deal with explosives.
ADVERTISEMENT
Article continues below this ad
But he had to settle for a desk job because of his red-green color blindness. Later, Brock Lesnar failed in the typing test, and left the army.
Watch This Story: WWE Superstars With The Highest Number of WrestleMania Matches
However, the Beast Incarnate did not let this colorblindness affect his future in pro wrestling or UFC. He made history in WWE by becoming the youngest WWE Champion in his very first year on the main roster. And since then, he had several achievements in his name. Fans call him a special individual and he is indeed one of a kind.
Why Brock Lesnar is considered one of the most successful individuals in WWE?
The impact that Lesnar made in 2 years following his main roster debut in 2002 was simply amazing. Not only did he get the better of several top stars, but he also won the King of the Ring tournament and won the WWE Championship in 2002.
Lesnar is a two-time Royal Rumble winner, Money in the Bank winner, and a 10-time World Champion in WWE.
And had he not been absent from WWE television from 2004 to 2012, he could have equaled, surpassed, or got close to Ric Flair and John Cena's record of 16 World titles in WWE.
ADVERTISEMENT
Article continues below this ad
Brock Lesnar is still going strong inside the squared circle. And if he can continue like this for a few more years, then he might surpass Cena and Flair's record.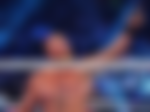 Today, Lesnar is one of the most popular superstars in WWE. And several individuals are his fans. The Beast Incarnate is yet to appear following his WWE WrestleMania 38 loss. But fans hope he will once again appear in WWE soon.
ADVERTISEMENT
Article continues below this ad
Is Brock Lesnar your favorite superstar? If so, why? Let us know in the comments below.
Edited By: Arunaditya Aima