"Brock Lesnar is a Different Species" – MVP, Drew McIntyre, Samoa Joe React to Lesnar's Dominating Performance at WWE Royal Rumble
Published 01/27/2021, 12:04 AM EST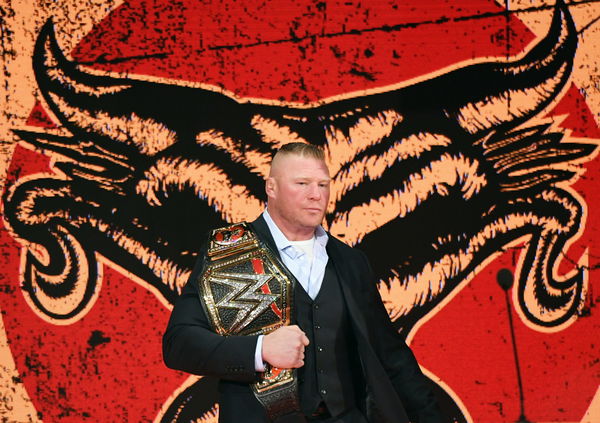 ---
---
At last year's Royal Rumble, then-WWE champion Brock Lesnar went on a seemingly invincible streak. He eliminated 13 entrants, tying the record of most eliminations on a single men's Royal Rumble match with Braun Strowman.
ADVERTISEMENT
Article continues below this ad
Recently, Samoa Joe, MVP and the eventual winner of the Battle Royale, and the current WWE Champion Drew McIntyre reacted to Lesnar's mean streak in a WWE video.
The video opened up with Lesnar interrupting Elias' concert and dragging him down to the ring. "For Elias, it was pretty bad. As I often tell people, Brock Lesnar is a different species," MVP said. "As far as his toughness, his multiple WWE title reigns, his MMA title reigns, they are all a testament to how tough Brock Lesnar is."
ADVERTISEMENT
Article continues below this ad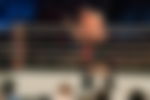 Drew McIntyre was so engrossed in the match that he forgot he was about to be in the match and eventually eliminate Lesnar. Samoa Joe then revealed why he did not like Lesnar.
"I often wonder who looks at people with more disgust in the audience, me or brock? I mean, maybe that's why I don't like him so much, just too much common ground shared."
Joe also made fun of Brock Lesnar and Robert Roode's interaction. "Brock getting psyched up, getting a little intimidated by the sparkle. Predatory animals like that, don't like the sparkly things. It freaks them out, a little tip."
Brock Lesnar was freaking Drew McIntyre out
Before McIntyre came in at number 16, he was warming up backstage. He said, "I'm watching Brock dominate the Rumble. And I'm thinking, 'this would be interesting if he ran through the whole thing.'"
If we look back at Lesnar's elimination that night, it was a controversial and collaborative effort. Ricochet and McIntyre came out as the fifteen and sixteenth entrants.
On the last Raw before Rumble, Lesnar and Ricochet had a brief match where Lesnar hit him with a low-blow. To end the dominance of Lesnar, Ricochet gave him a taste of his own medicine.
Ricochet hit Lesnar with a low-blow as McIntyre performed a claymore kick and eliminated Lesnar. McIntyre continued to eliminate Ricochet from the match as well.
ADVERTISEMENT
Article continues below this ad
After McIntyre won the Royal Rumble, he challenged Lesnar for the WWE title. On the second night of WrestleMania 36, Drew McIntyre won his first WWE Championship after defeating 'The Beast incarnate."
Now, at this year's Royal Rumble 2021, McIntyre will defend his title against Goldberg. While experts say McIntyre will defeat Goldberg, we are yet to see what happens.
ADVERTISEMENT
Article continues below this ad