"Brock Lesnar Is an Absolute Mastermind": WWE Legend Who Destroyed The Beast Shares Honest Thoughts on Him
Published 08/13/2022, 11:15 AM EDT
By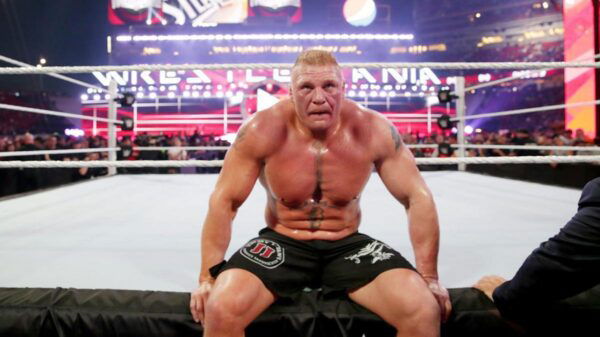 Brock Lesnar is an absolute beast in the pro-wrestling. His speed, strength, and stamina, even at the age of 45, sets him apart in the business. Even though not everyone can tame the beast when it comes to wrestling, this WWE Superstar has destroyed Lesnar several times. He shared his thoughts on fighting with him recently.
ADVERTISEMENT
Article continues below this ad
While chatting with Chris Jericho on the Talk Is Jericho podcast, Goldberg said, "I never would have said this before, and I don't think you would have said it before, but Brock Lesnar is an absolute mastermind. He really is, and that's something that I never saw coming. Never, especially from a guy that talked bulls**t about the business prior to getting into it, that he never would get into the fake wrestling thing."  
ADVERTISEMENT
Article continues below this ad
Goldberg ended the Survivor Series match in less than 90 seconds with back-to-back 2 spears and a jackhammer. Goldberg clarified that it was Lesnar's idea to end the match shortly. He also mentioned how creative and unselfish Brock Lesnar was to place the product above his image.
Lesnar's storyline needed a worthy opponent, and Goldberg stepped up to the ring.
Goldberg on his Personal Life
During the conversation, when Jericho asked Goldberg about how he was still physically in the condition he was 20 years ago, Goldberg replied, "I'm dedicated to my craft and my craft is trying to be somebody that walks the streets in great physical condition and can be looked upon as someone who accelerated part of their life and still trying to stay fit as humanly as possible to set that example. And the biggest example I can set is one for my son."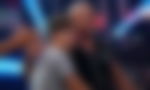 ADVERTISEMENT
Article continues below this ad
Goldberg came back to WWE for his son. He is a family man who loves his son and wants to set an example for him. Goldberg is also tied up with a CBD-based company called Gallant. They represent the products that help people with chronic pain conditions and insomnia. Goldberg is excited about the new product line of the company.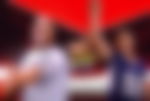 One Superstar praising others outside the WWE just shows how much these superstars respect each other. For Brock Lesnar to take that sort of major decision displays his admiration for the company and show business.
ADVERTISEMENT
Article continues below this ad
Watch This Story: The Winners of the Elimination Chamber 2022
What do you make of Goldberg's praise for Lesnar? Let us know your valuable thoughts in the comments below.
Edited By: Vibhanshu Kumar