Brock Lesnar is No Longer With WWE
Published 08/31/2020, 9:54 PM EDT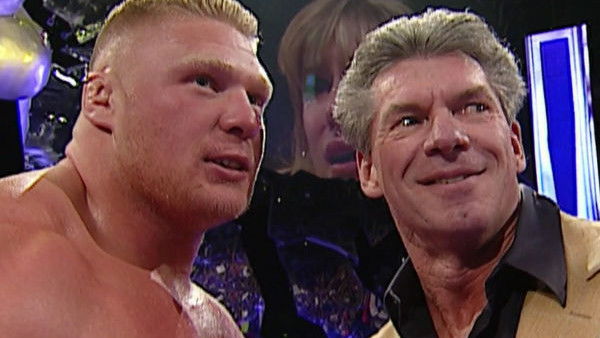 ---
---
Brock Lesnar might have some very bad news for Vince McMahon and the WWE. As per multiple reports, 'The Beast' is no longer under a WWE contract.
ADVERTISEMENT
Article continues below this ad
The first signs of this disagreement were seen when Brock's merchandise was pulled from the WWE Shop. Later, PWInsider reported that the reasons for this were very grave. Brock's negotiations with WWE had fallen through after his contract expired.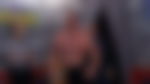 ADVERTISEMENT
Article continues below this ad
That all but confirmed that Lesnar is currently a free agent. Interestingly, his advocate Paul Heyman has shockingly aligned himself with Roman Reigns on SmackDown. If you connect the dots, it seems like WWE has prepared itself for a post Lesnar future.
Brock Lesnar is no stranger to lengthy contract negotiations
WWE insiders will tell you that this is a routine exercise with Lesnar. Every year, he tells Vince that he's done with the company. However, the boss manages to get him back with even more money.
These negotiations usually start after WrestleMania. Lesnar returns around SummerSlam time.
However, there's been no mention of Lesnar during the entire summer. At this juncture, the pause of conversation between him and the WWE could signal a big shake up.
ADVERTISEMENT
Article continues below this ad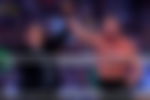 AEW will be waiting with baited breaths for this opportunity. The company knows that if they manage to get Lesnar on-board, it will their biggest coup till date. 'The Beast' will get them unprecedented attention and ratings.
As fans online are speculating, it will be the equivalent of Hulk Hogan's WCW debut. The Hulkster's debut on TNT had heavily tilted the scales in favor of WCW.
ADVERTISEMENT
Article continues below this ad
On the other hand, this might just be a ploy by Lesnar to get an easier schedule and a heftier purse. He already has a very light timetable; however, everyone knows that Lesnar is no fan of regular competition.
Do you think Brock Lesnar is moving away from the WWE? Let us know in the comments section.