Brock Lesnar's Legendary Opponent Gives His Take on the Beast vs Bobby Lashley at 2022 WWE Royal Rumble: "Super-Strong Guys, Like It's Unbelievable How Strong They Are"
Published 01/27/2022, 8:00 AM EST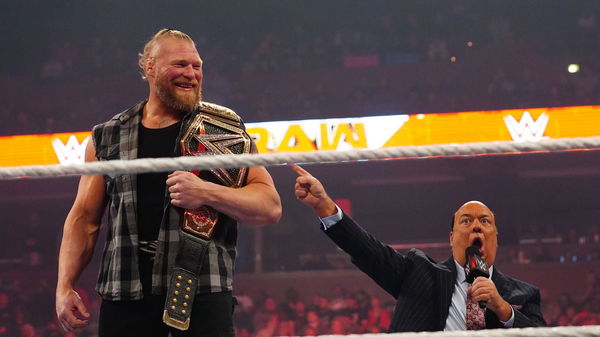 WWE looks ahead to the Royal Rumble, 2022, this Saturday. On Monday Night RAW, we got to see the final confrontation between WWE Champion Brock Lesnar and "The Almighty" Bobby Lashley. The face-off was in the form of a weigh-in, Bobby Lashley weighed in at an impressive 273 pounds, and Brock Lesnar outweighed Lashley in at a massive 286 pounds before their collision at Royal Rumble. 
ADVERTISEMENT
Article continues below this ad
On Wednesday, The Phenomenal AJ Styles joined the WWE's The Bump show with Matt Camp and Kayla Braxton to bring the facts and speculation on the Premium Live Event, Royal Rumble.
ADVERTISEMENT
Article continues below this ad
The Phenomenal AJ Styles entered the studio at number two. This entrance was based on how WWE Superstars entered the Royal Rumble. Matt Camp welcomed Styles and talked about Brock Lesnar and Bobby Lashley; how Lashley has been intensively training for the biggest match of his career.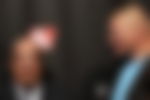 AJ's impressed by both Brock Lesnar and Bobby Lashley
Matt mentioned that AJ Styles has been in the tag team match with Bobby but never faced him one-on-one. He also highlighted the memorable showdown between The Phenomenal and The Beast at the Survivor Series, 2017.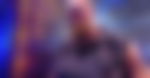 The show host wanted to know AJ's take on Brock Lesnar vs. Bobby Lashley's match. Styles replied, "I've been in the ring with both of them, super-strong guys, like it's unbelievable how strong they are." 
Recap to Brock Lesnar vs AJ Styles in 2017
We all had witnessed when AJ Styles went head to head with The Beast Incarnate at Survivor Series 2017 in a Champion vs. Champion match. The match was filled with Brock's raw power and Style's high-flying moves inside the ring. The crowd cheered for this match as it brought out the best of both the wrestlers.
ADVERTISEMENT
Article continues below this ad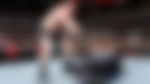 Styles added, "Brock Lesnar threw me through my feet by grabbing my hair, and you know, with one arm, it's scary that how these two behemoths, we are going to see in the ring together, everybody wants to see it, I am not the only one, right? Everybody wants to see this; I might just see what goes down just like everyone else." 
Watch This Story: The Undertaker Gets Stunned to Brock Lesnar Humiliated: Unforgettable WWE Royal Rumble Moments
ADVERTISEMENT
Article continues below this ad
Matt Camp then foreshadowed a chuckle that after the results of Royal Rumble, AJ Styles may face either Brock Lesnar or Bobby Lashley at WrestleMania, assuming AJ Styles wins the upcoming Royal Rumble 2022. Styles responded with a laugh, "Maybe I will!"
The fans and other WWE Superstars are excited to watch the two big men battle inside the ring for the WWE Championship.