Brock Lesnar vs Roman Reigns: Height, Weight, Record, Head-to-Head Stats Comparison
Published 11/21/2021, 12:00 PM EST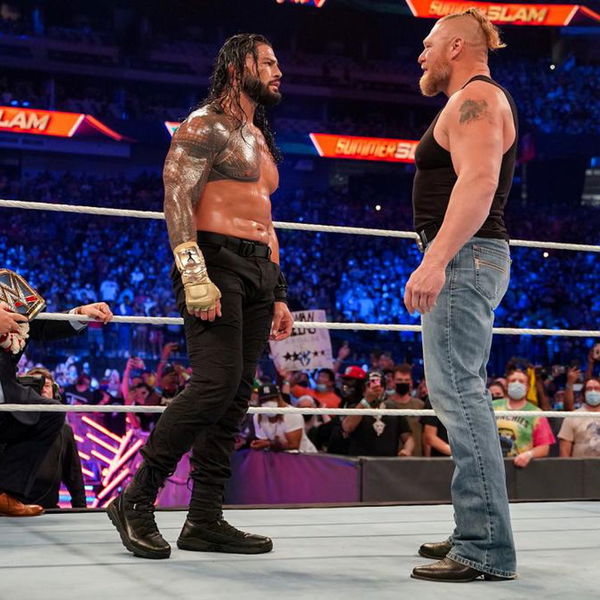 ---
---
Brock Lesnar and Roman Reigns share a rivalry that is undoubtedly right up there with the very best in WWE. Whenever these two heavyweights collide inside the ring, it's a treat for the audience. Their most recent head-to-head was back at the Crown Jewel PPV in October.
ADVERTISEMENT
Article continues below this ad
Though Reigns won that match, do you know what is the head-to-head record in WWE between Brock and Roman? Let's find out who is ahead in one-on-one battles inside the squared battle. But first, we will go through a comparison between Roman Reigns and Brock Lesnar's height, weight, and career records.
Watch This Story: WWE SmackDown Results: Big E Attacks Roman Reigns, Sasha Banks Gets Retribution, and More
ADVERTISEMENT
Article continues below this ad
A comparison between Roman Reigns and Brock Lesnar's height, weight and career records
Well, let's start with how tall are these two top WWE superstars. Interestingly, both Roman and Lesnar have the same height of 6 ft 3 inches (1.91m). But, in weight, Lesnar is just ahead. Lesnar weighs 130 kg while Reigns weighs 120 kg.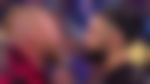 According to The Internet Wrestling Database, Brock Lesnar has a win percentage of 70.73 in WWE, 69.12 in WWF and 88.24 in OVW. On the other hand, Roman Reigns hold a win percentage of 68.52 in WWE's main roster and 93.33 in NXT.
Roman Reigns vs Brock Lesnar at WrestleMania 31
This match was actually an enormous challenge for Roman Reigns. After winning the Royal Rumble 2015, he challenged the
Beast Incarnate
for the WWE World Heavyweight Championship. Keeping the fans at the edge of their seat, the two men produced one hell of a match that night.
Lesnar and Reigns had hit each other with their respective finishers. But still, it failed to produce a winner. But the match took another turn after that when
Seth Rollins
cashed in his Money in the Bank contract. However, Lesnar looked to put away Reigns with an F5 until Reigns speared him down. But Rollins took advantage of it and followed it up by hitting reigns with the Curb Stomp to pick up an astonishing victory.
Brock Lesnar defeats Roman Reigns at WrestleMania 34
Prior to this match, there were rumors that Lesnar would leave WWE for UFC after this match handing Reigns the victory. But Lesnar produced a dominating performance over Reigns that night. Lesnar started the match brightly by hitting Reigns with numerous F5s.
Though Roman produced a comeback by spearing Lesnar down twice, it was all over after Lesnar hit a fifth F5 on Roman Reigns.
Roman Reigns went head-to-head with the Beast Incarnate at WWE Greatest Royal Rumble 2018
This match was perhaps the most interesting of the lot. Not only because they fought it inside a steel cage, but also because it had a strange ending. Both the superstars hit each other with their devastating finishers on many occasions. But both Lesnar and Reigns refused to lose even after going through a lot of punishment.

But ultimately, it was Lesnar who defended his title against Reigns. Roman Reigns speared Lesnar through the steel cage as both men hit the floor. But as Lesnar's back hit the floor first, he was declared the winner. A lucky one indeed for the Beast Incarnate.
Roman Reigns got the better of Brock at WWE SummerSlam 2018
Reigns and Lesnar came face to face for the third time after their previous battles at WrestleMania and at the Greatest Royal Rumble PPV. This time Reigns eventually got the victory over Lesnar, thanks to Braun Strowman.
Strowman announced before the match that he will cash in his Money in the Bank contract after the match and was a spectator at the ringside. But Lesnar put Reigns crashing into Strowman by moving out of a spear.
Brock then brutally attacked Strowman with a steel chair. It seemed he completely forgot about Reigns. But taking advantage of this, Reigns speared Lesnar to pick up the victory.
Roman Reigns vs Brock Lesnar at WWE Crown Jewel 2021
Similar to all the matches between Reigns and Lesnar, this match too had an interesting finish. One major point of attraction during this battle was Paul Heyman. Paul Heyman is currently the special counsel to the Tribal Chief.
ADVERTISEMENT
Article continues below this ad
Prior to their match, there were a lot of rumors about Heyman betraying Reigns. Even Lesnar hinted he is still connected with Heyman during their contract signing on WWE SmackDown.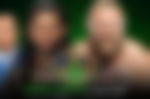 Towards the end of the match, it came to a point where both the superstars were down and looked at Heyman for help. Interestingly, Heyman threw the WWE Universal Championship belt right in the middle of the two superstars.
ADVERTISEMENT
Article continues below this ad
Reigns and Brock then got involved in a tug-of-war battle with Lesnar ultimately coming out with the belt. But following the interference of The USOs, Reigns pinned Brock for the victory.