'Brock Lesnar Will Shoot You': Mark Wahlberg Warns $450 Million Worth Hollywood Star as He Talks Trash About the Beast Incarnate
Published 08/28/2022, 9:00 AM EDT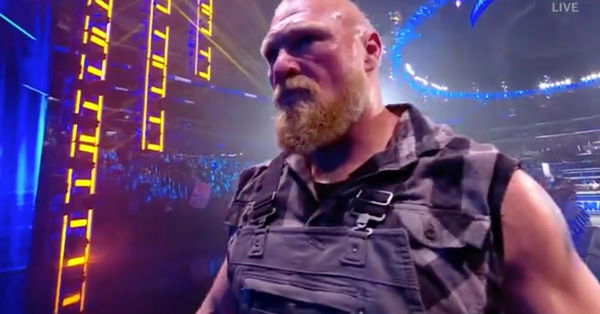 The Beast Incarnate, as the name suggests, is the most dominant ring performer in WWE's recent history. Brock Lesnar has always been a tough rock to mess with, and he has proved it repeatedly.
ADVERTISEMENT
Article continues below this ad
Since his WWE debut in 2002, he has been on a rampage. Winning various championships and innumerable accolades, Lesnar has become a living legend in the company and the industry. He also had a brief stint in NJPW and a successful career in UFC, but he chose WWE as his ultimate destination.
ADVERTISEMENT
Article continues below this ad
Speaking on a recent interview with 'The Man' Becky Lynch, actors Mark Wahlberg and Kevin Hart spoke about Brock Lesnar. The actors were promoting their film, 'Me Time' when Lynch asked Kevin Hart about Brock Lesnar.
She asked, "I believe you call Brock Lesnar, a piece of broccoli. Yeah, so who do you think you would be an easier matchup for you? Either John Cena, The Rock, Brock Lesnar. What do you think?" However, while Lynch asked Hart the question, Mark Wahlberg kept on laughing constantly.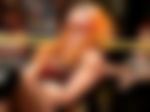 The moment, Lynch is finished, Hart looked at Wahlberg and asked, "What's your problem?" To which, Wahlberg answered Hart with implication towards Brock Lesnar, "He gonna square shoot you like a buck. And I'm telling you he's not gonna let you slide on that." 
When Mark Wahlberg stated Lesnar does not have a sense of humor, Hart responded, "Neither do I." The whole segment was an extremely warm one, as the trio continued joking and Hart even came up with his own wrestling name, 'Little Lighting' and his own finisher, a knockout punch named, 'Scorpion tail.'
Becky Lynch working on a very special project of her own
'Big Time Becks' is currently working on her very own autobiography, which she began writing during her pregnancy in 2020. Lynch received help from her close friend, Mick Foley, who also is a multi-time New York Times bestselling author.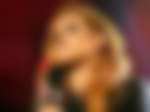 ADVERTISEMENT
Article continues below this ad
Mick Foley is an established author and has several books and autobiographies to his name. Speaking on his podcast, 'Foley is Pod', he revealed his contribution to Lynch's project.
ADVERTISEMENT
Article continues below this ad
He said, "Becky is working on a memoir of her own," Foley said. "I'm kinda providing a little bit of counsel there for her." Foley revealed he has read a few chapters out of Lynch's book and has found it good. Further, he stated he would provide more feedback when he gets on further with her book.
Watch this story: WWE Superstars With The Highest Number of WrestleMania Matches