Brock Lesnar's Biggest Rival, Who Beat Him in Just 4 Minutes, Felt "Uncomfortable" Working With the Beast Incarnate
Published 12/28/2022, 6:30 AM EST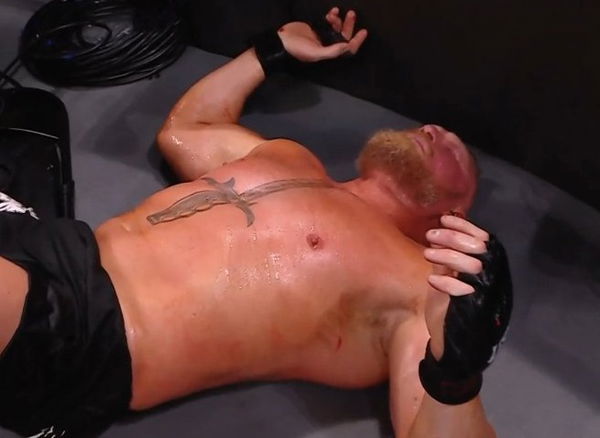 A recent statement by a UFC legend shed light on his experience while planning out a WWE match with Brock Lesnar. The incident dates back to the year 2019, at the time of WWE Crown Jewel. It was the greatest heavyweight of all time debut on the roster. And he was facing The Beast Incarnate for the WWE Championship. 
Lesnar and Cain Velasquez shared a historical rivalry across the two sports. At UFC 121 in 2010, it was former WWE superstar who defeated Brock to win the UFC Heavyweight Title. Their path crossed once again, this time in a WWE ring. The result of this came in favor of The Beast.
ADVERTISEMENT
Article continues below this ad
During the premium live event, Lesnar dominated the match-up and ended with a Kimura Lock. Velasquez submitted to his rival after the ultimate move. However, the match didn't end there. The Conqueror hit his opponent after the match with an F5 on top of a steel chair. 
Velasquez admitted the professional yet uncomfortable experience with Brock Lesnar
During a conversation with Konnan and Disco Inferno, the legend who once defeated Lesnar in just 4 minutes shared his uncomfortable experience with his rival. He termed the encounter between the two as professional, but also reflected on a contrasting angle.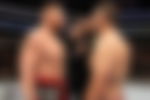 The two-time UFC Heavyweight Champion said, "Yeah, professional and I would say it was a little uncomfortable [planning the match with Brock Lesnar]. I'm just so new to the wrestling world, but everyone that I've worked with has been amazing as far as you take care of everybody."
He then added, "Working with Brock was interesting man, that's all I'm gonna say. It was very different. You kind of just learn from your life and okay, this is what this was. I know for next time if something else ever happens for next time but… [Velasquez laughed]"
The UFC legend revealed some interesting facts
ADVERTISEMENT
Article continues below this ad
While talking about his experience with Lesnar, he also stated a fact about the wrestling world that many would not know. Velasquez mentioned that working in the wrestling business will be great till you take care of everybody. The input needed to make everything work out is a lot. Wrestlers have their own set of demands and the entire plan aims to cater to everyone's needs. However, the ultimate objective is to deliver the best entertainment to the fans.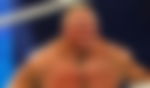 In the Keepin it 100 podcast, he also revealed the weaknesses of The Next Big Thing. One surprising weakness that Lesnar has is he likes to get hit. 
ADVERTISEMENT
Article continues below this ad
Both of them shared a relationship worth talking about. We wish we could witness one more match of them against each other. Till then, let's just listen to the inside stories.
Watch This Story: The bloodiest matches in WWE history part 2
Edited By: Gurjyot Singh Dadial