Everything You Need to Know About Brock Lesnar's Life Outside WWE
Published 12/16/2020, 7:00 AM EST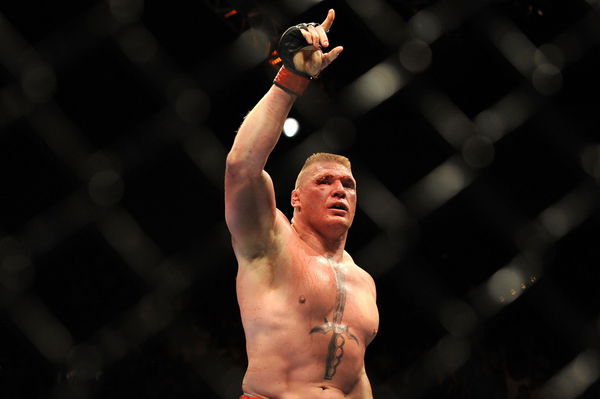 ---
---
Brock Lesnar has remained an enigma for most of his life. Apart from his accolades in WWE, UFC, NJPW, and amateur wrestling, not much is known about his life. Quite frankly, these accomplishments are a lot in itself.
ADVERTISEMENT
Article continues below this ad
Lesnar himself has confessed to keeping much of his private life under wraps.  He said, "I just don't put myself out there to the fans and prostitute my private life to everybody." (H/T Dirty Sheets podcast)
Childhood and teenage years of Brock Lesnar
ADVERTISEMENT
Article continues below this ad
Those are some mighty strong words for a man who broke the Undertaker's streak. However, it is obvious how different Lesnar's private life is from his in-ring persona. Brock was born on 12th July 1977 in Webster, South Dakota. He grew up on his parent's dairy farm with three siblings. i.e. two brothers Troy and Chad and Brandi, who was his younger sister.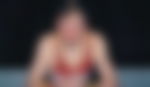 At seventeen, Lesnar would join the National Guard while still attending Webster High School. He was assigned to an office job after his red-green colorblindness was deemed hazardous to his desire to work with explosives. His biggest passion as a high school student was obviously wrestling.
Brock ranked third in the state wrestling championships during his school days. At the Bismarck State College, Lesnar won the NJCAA Championship which catapulted him to the University of Minnesota under a sports scholarship. At University, he became friends and roommates with Shelton Benjamin.
Lesnar's private life after attaining universal fame
Lesnar is married to former WWF Women's Champion Sable. His wife was arguably the most sought after women in the wrestling business because of her risque presentation and the fact that she featured on the cover of Playboy magazine.
ADVERTISEMENT
Article continues below this ad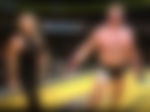 The couple has two sons, Turk and Duke. Lesnar also had twins (Mya Lynn and Luke) with his ex-fiancee. He's also the stepfather to Sable's daughter.
'The Beast Incarnate' said, "It's very basic for me. When I go home, I don't buy into any of the bullsh*t. Like I said, it's pretty basic: train, sleep, family, fight. It's my life. I like it."
ADVERTISEMENT
Article continues below this ad
He continued, "In today's day and age, with the Internet and cameras and cell phones, I just like being old school and living in the woods and living my life."
This Brock Lesnar interview from 2010 still stands true in 2020. However, Lesnar's hobbies and interests are pretty out in the open. An avid hunter, Lesnar is particularly interested in ammunition. It explains his decision to join the National Guard at seventeen.