Bruce Prichard Buries Rumors of Real Life Heat Between Triple H and Shane McMahon
Published 01/27/2021, 12:18 PM EST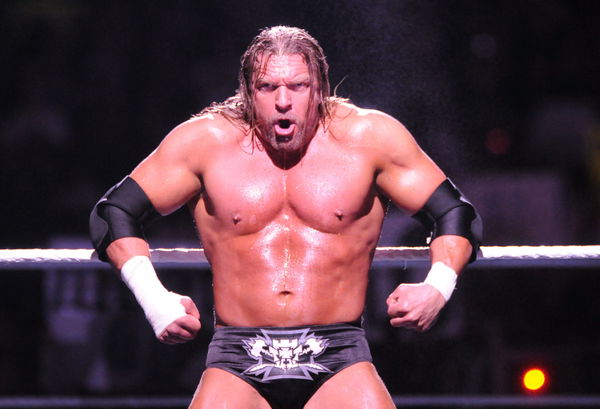 ---
---
WWE Executive Bruce Prichard appeared on a session of Something to Wrestle With podcast and addressed the rumor revolving around Shane McMahon and Triple H sharing bad blood in real life.
ADVERTISEMENT
Article continues below this ad
Conrad Thompson asked him why Shane McMahon and Triple H had never been booked in a rivalry. According to the host, there are some who believe McMahon and Hunter did not get along, and hence, this storyline never materialized.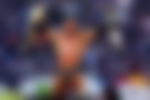 Bruce Prichard had a different story to tell, and this involved Eric Bischoff too. "You should ask Eric this question because it always sticks with me and I've always kind of pointed to it because it was a very cool observation.
ADVERTISEMENT
Article continues below this ad
"You had Vince, Steph, Hunter, and Shane, and just the genuine love, and his first night in, he saw it and he was like, 'Wow, you know, no matter what anybody says about anybody else, when you have that kind of love of your family…
"And you're cool with everything, then you can't be that bad of a person'."
Every family has its ups and downs, and undoubtedly, Triple H and Shane McMahon have had their rough patches. However, there is no evidence that can prove they have major heat in real life.
The story behind the rumors
These rumors originated when Shane McMahon started fading away from the WWE spotlight. However, they picked momentum when speculations about Vince McMahon's successor started making rounds.
According to these speculations, Vince McMahon would pass the throne to Triple H over his own children. Now, everyone assumed Stephanie McMahon wouldn't oppose considering how he was her husband, but the big question mark was on Shane McMahon.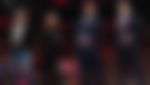 Neither WWE nor the individuals in question addressed the speculations. As a result, the fire died, but it left the ashes behind.
Hence, once in a while WWE fans start to talk about the future of WWE. Even to this moment, it's not entirely known who will take over after Vince McMahon retires.
ADVERTISEMENT
Article continues below this ad
The time when Shane McMahon helped Triple H
Shane McMahon had helped Triple H keep his WWE Championship against The Rock at Backlash 2020. Even though The Rock pinned Triple H multiple times, special referee Shane McMahon ensured Hunter walked away with the belt.
The fight started with both Superstars arguing. However, Shane McMahon continued to take Triple H's side and protect him from Rock.
ADVERTISEMENT
Article continues below this ad
Not only did Shane McMahon take Triple H's side, but Vince McMahon appeared and took his son-in-law's side as well.