"We Look At Edge With Our Hearts"- Former WWE Champion Talks About Edge's Influence On Randy Orton
Published 06/19/2020, 1:17 PM EDT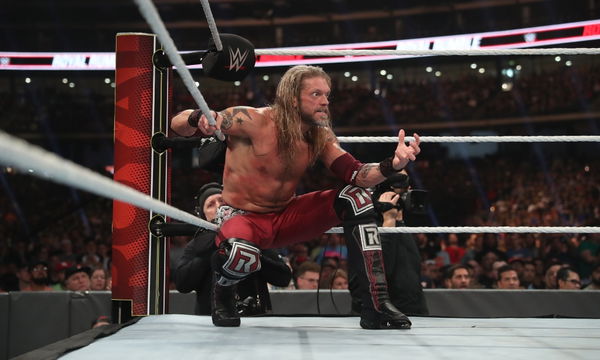 ---
---
"The Greatest Wrestling Match Ever" was fought recently at Backlash between Randy Orton and Edge. The match may not go down as the greatest, but was certainly one of the best matches we've seen in a while.
ADVERTISEMENT
Article continues below this ad
WWE Hall Of Famer and co-host of SiriusXM's Busted Open Radio Bully Ray, known by his ring name Bubba Ray Dudley, expressed his opinion on the match in a recent interview.
"It's not about them putting him [Randy Orton] in a position to succeed. It's about the WWE putting him in the ring with somebody that complements him well and that can he can work with and up to," says Ray.
ADVERTISEMENT
Article continues below this ad
Bully Ray says that Randy Orton winning the matches he played before this one, didn't matter. This was because the depth in the match was missing. He was just winning them. 
Ray feels that WWE needed to find him an opponent that worked on the same or higher level than him for him to truly be challenged.
"Randy was in the ring with guys that were quote-unquote beneath him. Meaning they were always trying to work up to Randy Orton's level; or guys that were on the same level with him, where Randy could just do this blind," stresses Bully Ray.
Bully Ray feels that Randy's everyday opponents are all "beneath" him and are climbing their way to the top. Orton was never really put to the test all these years and deals with wrestlers who don't meet his standards.
Bully Ray thinks that Orton met a worthy opponent in Edge
"It's just wrestling match after wrestling match. Generic story after generic story," says Bully. He then brings forward the topic of Edge against Orton, praising the encounter.
"Now we get to something completely different with Edge. We get a backstory, we get history, we get friendship, we get family," says Bully.
He explains how Edge brings depth to Randy's character and the storyline in general. Edge added the personal factor into the match. This made it more emotional. Every blow that Edge took, every time he put his body on the line, we felt it.
"We get all of this stuff coming to a head, and what do we have with Edge that we don't have with almost the entire WWE roster? An emotional connection.
"A love, a relationship. We look at Edge with our hearts, not with our brains. This is our guy," says Bully.
ADVERTISEMENT
Article continues below this ad
Bully Ray explains how Edge played his part perfectly. He did what most main roster wrestlers lack. He brought in a connection between himself and the crowd.
The power to do that is what Bully Ray is trying to bring up. He felt that Randy needed this match to unleash his raw potential and make it to the next level.
ADVERTISEMENT
Article continues below this ad
The match will go down as a masterpiece, an example, like a work of Van Gogh if it were made today. The entire roster can learn from the Edge and Randy Orton who may have not have fought the greatest match ever but did fight the match that WWE and its fans needed desperately.