Can Any WWE Superstar Ever Break The Undertaker's Legendary WrestleMania Record?
Published 01/10/2021, 1:15 AM EST

Follow Us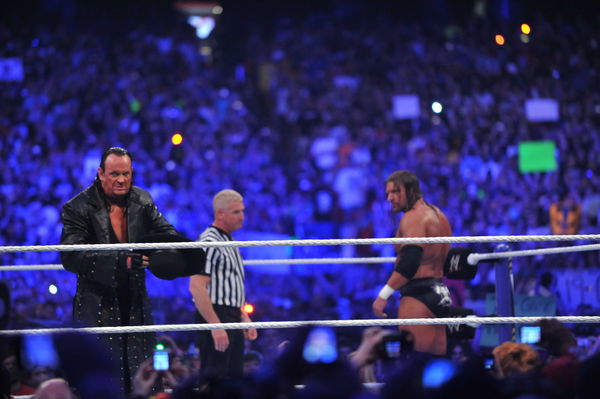 The Undertaker had one of the greatest careers of any athlete on the planet. Winning 21 straight WrestleMania matches is no easy feat, and the Deadman had to struggle, toil and reinvent himself to maintain the mystique of the Streak. Considering what the streak did for Taker"s career, many fans wonder whether the massive feat can be repeated by another WWE Superstar. In this article, we delve into that question.
Can three of WWE's biggest stars beat the Streak created by the Undertaker?
ADVERTISEMENT
Article continues below this ad
The only active wrestler who is undefeated at WrestleMania is Rob Van Dam. RVD suffered a loss at the WrestleMania 19 pre-show, but that does not reflect in his record. His biggest win came at WrestleMania 22 where he won the Money in the Bank contract.
No other wrestler has come close to touching Undertaker's undefeated record. If there are any wrestlers who can realistically beat Undertaker's Streak, they are Roman Reigns, Seth Rollins and Charlotte Flair. All are leaders of their respective divisions, similar to what Taker was in the 2000s.
Seth Rollins has the best WrestleMania record of any member in the WWE roster. The Messiah has won six out of eight matches at the Show of Shows. His loss to Randy Orton at WrestleMania 31 would be forgotten if not for that delightful RKO, but his cash in redeemed his WrestleMania moment.
Reigns has an impressive record of 5-2 at WrestleMania. His losses to Brock Lesnar are the only blotch on his otherwise perfect WrestleMania record. Charlotte Flair has a record of 3-2 at the PPV which is better than every member of the women's division. Bayley and Becky Lynch come in close second with two wins, but Flair has the better chance of replicating Taker's streak.
Can a debutante create a gigantic WrestleMania record?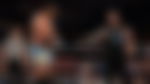 There is a huge list of potential Streak beaters in WWE that haven't wrestled at WrestleMania yet. There are tons of NXT wrestlers and members of the women's division that can create their own Streak.
The most obvious name that comes to mind is Keith Lee. Lee has been touted a potential main event player in WWE, and fans have been wanting to see the behemoth face Brock Lesnar at WrestleMania. While the Lesnar match might not happen, Lee can certainly go on a winning streak at WrestleMania.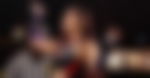 The second name that comes to mind is NXT Champion Io Shirai. Shirai is a ticking time bomb waiting to explode on the main roster. She has had a fantastic run in NXT, and her time to dazzle the WWE Universe has come. A winning streak at WrestleMania might be perfect for a woman of her talents.
ADVERTISEMENT
Article continues below this ad
The last name that could create a Streak equivalent to the Undertaker is Braun Strowman. Strowman has a pretty great WrestleMania record with wins against Goldberg, Sheamus and Cesaro (w/ Nicholas) and an Andre the Giant Memorial Battle Royal win. WWE always pushes Strowman to the top, and a WrestleMania winning streak might just do the job for him.
Should WWE even try to beat the Undertaker's Streak?
ADVERTISEMENT
Article continues below this ad
In thirty years, Undertaker has created a legacy that is incomparable. When fans say that there will never be another like Taker, it means no wrestler will accomplish what he did. Just like teams retire certain jersey numbers when iconic players retire, WWE should also retire the Streak and not have anyone beat it.
Breaking the Streak might have been a mistake. Beating the Streak will be a mistake that WWE should be smart enough to avoid.