Ruthless Aggression Superstar on Defeating John Cena: "You Have to Perform at a Certain Level"
Published 12/22/2021, 8:00 AM EST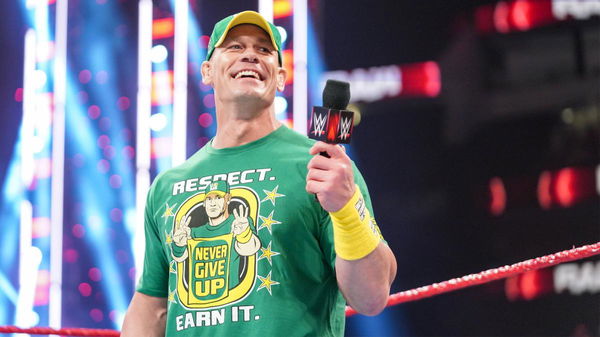 ---
---
If you remember who Carlito is, you probably grew up in the Ruthless Aggression era of WWE. He was seen as the next big mid-card superstar as he beat John Cena in his debut match for the United States title.
ADVERTISEMENT
Article continues below this ad
In an interview with Lacrosse Tribune, Carlito spoke about his life, his struggles, and his time as a professional wrestler.
ADVERTISEMENT
Article continues below this ad
Carlito said that his father, the legend, Carlos Colón Sr. introduced him to wrestling. While growing up in Puerto Rico, where the opportunities were few, but he managed to make it to the top of the food chain.
While he might have won several championships in WWE, his most memorable one would be when he picked up the win on his debut. Carlito also spoke about how it felt to win the championship from the greatest wrestler of all time.
"It was crazy. It was like, 'They must really believe in me.'" Carlito said. He also revealed what it actually is like being a second-generation wrestler.
"Also, being second generation, doors can open up faster. But at the same time, you have to perform at a certain level because they may not see you, but the person who came before you. That door may open, but you have to perform right away."
Coming from a popular family in wrestling helps one get their foot in the door. However, it's the hard work that takes them to a status of a superstar.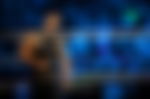 Will John Cena return in 2022?
John Cena was last seen in WWE after losing to Roman Reigns at SummerSlam 2021 for the Universal Championship. Following the match, he was not seen on TV again. So when will John Cena actually return again?
WrestleMania season is right around the corner whereas Cena's acting jobs are rising. After his performance in Fast and Furious 9 and The Suicide Squad, the 16-time champion has been booked and busy.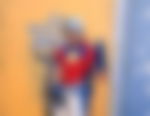 ADVERTISEMENT
Article continues below this ad
While he might be happy in Hollywood, his fans miss him and want to see John return soon. The numbers the Reigns vs. Cena feud did were unimaginable and, with his fame increasing, WWE must be keen to bring him back soon.
It is not confirmed nor are there any rumors of John Cena's return yet, fans are speculating we could possibly see him at WrestleMania in Texas. This year's WM will be huge as The Undertaker might be inducted into the Hall of Fame in his hometown. Many big-money matches can also be foreseen in the way storylines are leading right now. Plus there are talks of Stone Cold making an appearance as he is the 'Texas Rattlesnake.'
ADVERTISEMENT
Article continues below this ad
Since WWE is leaving no stone unturned to make the event larger than life, might as well bring back Cena too. All we can do is hope that we see him soon in the squared circle.
Watch This Story: WWE SmackDown Results: Brock Lesnar Assaults Roman Reigns, Paul Heyman Gets Fired, and More!