Carmelo Hayes Goes from Making a WWE Debut Like John Cena to Winning 2021 NXT Breakout Tournament
Published 08/25/2021, 1:46 AM EDT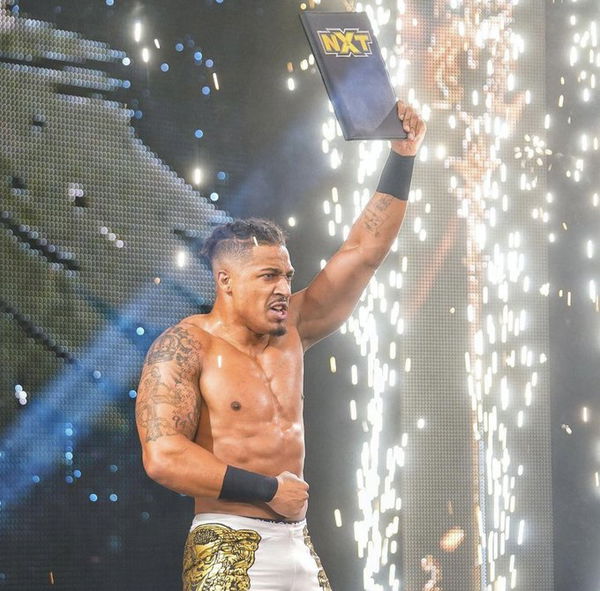 ---
---
In this week's edition of WWE NXT, we witnessed the finale of the 2021 NXT Breakout Tournament. WWE started the tournament on July 13, 2021, and had 8 young talents locking horns for the ultimate win. The winner of the tournament will be granted an opportunity to face any NXT champion of their choice. We witnessed the likes of Carmelo Hayes, Joe Gacy, and Trey Baxter put on some stellar matches.
ADVERTISEMENT
Article continues below this ad
After a month, WWE finally found their finalists for the tournament, which took place on this week's episode of WWE NXT. Carmelo Hayes locked horns with Odyssey Jones in the final, and Hayes came out victorious to win the 2021 NXT Breakout tournament.
ADVERTISEMENT
Article continues below this ad
Carmelo Hayes reacts to winning the 2021 edition of the NXT breakout tournament
Hayes and Odyssey Jones exhibited a stellar performance in front of the audience gathered in the WWE Performance Center. Both superstars had their share of momentum during the match. Jones kept on attacking with his speed, whereas Hayes showed his athleticism and exhibited some brilliant moves to stun the crowd and Jones. Jones, who nearly thought he won the match with a splash, suffered a shock loss after Hayes rolled him up as he pinned him for the victory.
Watch this story: John Cena, Edge, and More: WWE Superstars Who Destroyed Opponents with Steel Chairs
Carmelo Hayes was elated with his win and celebrated the victory with the fans later on his Twitter account. Hayes tweeted- "When I shoot, I don't miss!" Carmelo became a tremendous sensation after his debut, and especially after his phenomenal match with Adam Cole that caught the eye of many WWE fans.
ADVERTISEMENT
Article continues below this ad
Hayes playing the waiting game to reveal which NXT Champion he will face
WWE NXT GM William Regal joined with Hayes after the match to congratulate him. Regal revealed Hayes deserved the win and congratulated his performance. Regal then handed over the contract, which allows Hayes to face an NXT champion of his will. Hayes took the contract and revealed that it is too early to know who he will face.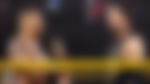 ADVERTISEMENT
Article continues below this ad
The NXT Breakout Tournament 2021 turned out to be a great success. Fans got to know more about some outstanding talents in the industry and witness their performance. This is the 2nd time that WWE has conducted the breakout tournament. The inaugural edition of the NXT breakout tournament happened back in 2019, and the superstars who took part in that tournament turned out to be a part of NXT storylines, and a majority of them are still part of NXT.