Cesaro Claims KofiMania Is Close to Impossible at WWE WrestleMania 37
Published 02/20/2021, 1:45 PM EST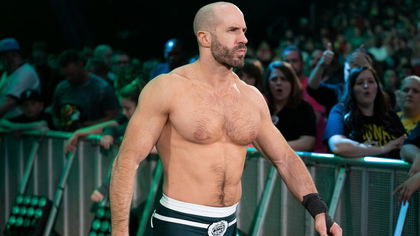 ---
---
In the list of under-utilised WWE superstars, Cesaro's name stands out. The Swiss Superman is probably the most talented wrestler on either roster, but WWE have been hesitant towards pushing him.
ADVERTISEMENT
Article continues below this ad
Cesaro has been a WWE employee for almost a decade, but he has not come close to the main event.
Cesaro talks about approach to Elimination Chamber match
ADVERTISEMENT
Article continues below this ad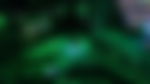 This Sunday, Cesaro has an opportunity to break into the main event picture for good. He faces five other SmackDown superstars inside the Elimination Chamber.
If he wins the Chamber match, he challenges Roman Reigns for the Universal Title on the same night. The WWE Universe is strongly in the Swiss' corner after a passionate promo on Talking Smack.
In an interview with New York Post, the former US and Tag Team Champion commented on his approach to the Chamber match.
"Just two years ago we had "KofiMania", right. That was kicked off by [the] Chamber as well. As much as I feel every moment of the year is important, this part of the year where it goes into WrestleMania season is overdrive. It's important to pick up some momentum, and it's also really hard to pick up some momentum.
"I feel like I've managed to do that. I'm extremely excited. I'm also excited for all the people who have been supporting me over the past years. Hopefully, I make them proud."
With wins over Daniel Bryan on SmackDown and three consecutive wins, he is walking into the Chamber match with a ton of momentum.
He claims KofiMania is impossible
According to the Superstar, it is impossible for a KofiMania like event to take place again.
ADVERTISEMENT
Article continues below this ad
"I want to say next to impossible because… it is not impossible, but it is very, very hard because I feel the fans are such a big part in what we do and they are such a big part in all the moments we create. Look at KofiMania, look at Becky Lynch, look at Daniel Bryan, Edge coming back at the Rumble.
"Those are all moments that were made extra special by the fans. Now our challenge is to make moments with the virtual audience and trying to resonate with the fans in different ways."
If not for a physical version, there is definitely an online CesaroMania active. It is high time WWE recognise Cesaro's true potential and push him to the top, or else, he might jump ship to a place that respects his value.
ADVERTISEMENT
Article continues below this ad