Paul Heyman Shares the Real Reason Why WWE Paired Him With Former US Champion
Published 08/30/2021, 3:25 PM EDT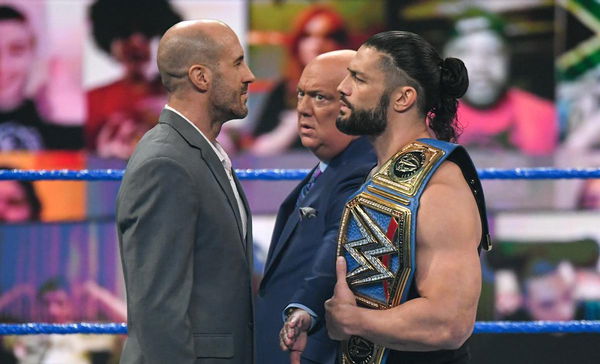 ---
---
Cesaro is one of the most underrated wrestlers on the WWE roster. Throughout the years, he is seen as the wrestler who is at the tip of breaking out. Cesaro started with a very credible record in WWE, going unbeaten for a long stretch of time. They gave him the United States Championship and a lengthy run.
ADVERTISEMENT
Article continues below this ad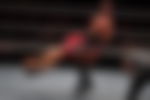 However, after he went through a majority of talent at the start of his career, the Swiss superman stagnated. They have thrust Cesaro to the upper end of the card twice. He has given matches the fans have loved. He has shifted from heel to face, from singles to tag team numerous times. It isn't as if WWE hasn't given him wins.
ADVERTISEMENT
Article continues below this ad
He won Andre the Giant Memorial Battle Royal at WrestleMania 30. He also picked up a shock victory over Randy Orton, while Randy was the WWE Champion.
Why hasn't Cesaro reached main event status?
Paul Heyman, apart from being a successful booker, has also played the role of manager effortlessly. Paul has managed some stars like Brock Lesnar and CM Punk. However, there have been times when, as soon as he was added as the mouthpiece for someone, they were elevated. Paul also took Cesaro under his wing, yet somehow he didn't get the success many people thought he would.
ADVERTISEMENT
Article continues below this ad
"I've always thought Cesaro was a main event player in WWE. Cesaro was paired with Paul Heyman because Paul Heyman needed an excuse to be on television to say the words, 'My client, Brock Lesnar, conquered The Undertaker's undefeated streak at WrestleMania.' That was an elevation in terms of exposure for Cesaro, but it did him no favours in terms of showcasing his talents." (H/T Inside the Ropes)
The following statement sums up why the Swiss Superman hasn't been able to reach main event status over the years. Him being the dependable worker he is has been given roles where the company can be certain that he will not fail them.
ADVERTISEMENT
Article continues below this ad
Even when the Cesaro Section was in 'full swing', WWE never really capitalized on the support. He has stated many times that he won't retire until he becomes WWE Champion. We as fans of wrestling hope that the glorious crowing takes place soon.