Charlotte Flair Speaks About Women's Place in WWE Today
Published 11/25/2021, 8:00 AM EST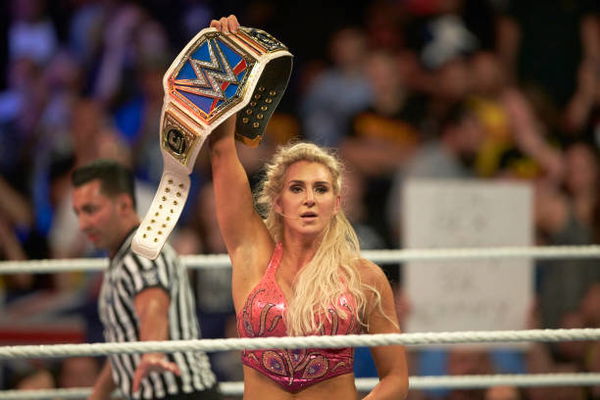 ---
---
Charlotte Flair has always been at the forefront of the women's revolution movement ever since it started. She was also a part of many 'first ever' matches and elevated the division since her debut in 2015.
ADVERTISEMENT
Article continues below this ad
But recently, WWE has been side-tracking the women and putting them in short matches. Even the Queen of the Ring tournament felt like a lackluster attempt due to quick contests and wrong winners.
Aside from the four horsewomen and Bianca Belair, the women's division has no stars who could hold their own.
ADVERTISEMENT
Article continues below this ad
However, Charlotte Flair is quite happy with the division today and thinks that all superstars receive plenty of opportunities to shine. In an interview on The Masked Man Show, Flair talked about the women's division and the upcoming stars of WWE.
She said that her primary focus is to ensure that all female talents get the opportunities they deserve. When asked if there is anything left for women to accomplish, Flair said that women had broken every barrier there is.
"I think that it's remaining consistent in those stoplight scenarios or big match feels or having that match that can be the main event. I've always believed that whatever story is the best should be the main event. It's just a matter of getting there." [H/T wrestlinginc.com]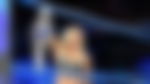 The RAW Women's champion added, "Our pool is small. We're smaller than the men, and when you don't have as many top stars, but you're trying to rebuild a division, that takes time."
While Flair might believe something else, the fans have a different story to tell. The fans are unhappy with how women are being treated right now and feel that they should get more TV time.
Charlotte Flair praises Bianca Belair and Rhea Ripley
Further in the interview, Flair thinks there are a lot of top stars in WWE who can carry the company in the upcoming future. She mentioned Bianca Belair and Rhea Ripley as examples to support her statement.
"I think we have every tool right now. Bianca Belair—she's a main eventer. She has main-evented. She'll do it again."
The Queen then suggested names of women who she thinks will become stars in the future. Flair believes in them and said they will get their moment to shine.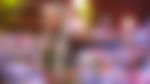 "Now you're gonna see Shotzi, Toni Storm, and Aliyah. You're gonna see Liv Morgan. All these people are gonna get the [opportunity], but it does not happen overnight.
Even as a 12-time women's champion, the Queen still believes she needs to work on several aspects.
She said, "It takes getting to the top and falling and getting to the top and falling and seeing what that [is all about], and now I'm on TV consistently."
Charlotte Flair then praised Belair again by saying that the former champion has only gotten a little taste of what it's like to be on the top.
ADVERTISEMENT
Article continues below this ad
"Bianca just got a taste of that, and she's going to get there again and be a bigger star and be even more charismatic and want it even more because I see it in her. I've been in a match with her now on RAW twice. Like, it just takes time. And that's what we need."
ADVERTISEMENT
Article continues below this ad
To hear such words from a veteran who has done it all should say enough about how the upcoming stars will turn out in the future. All fans need to be is patient and give WWE time to build them correctly.