Chris Jericho Shares Emotional Career Throwback With WWE Legend Shawn Michaels
Published 10/06/2020, 9:16 AM EDT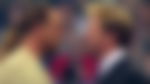 ---
---
Chris Jericho has had an illustrious career spanning almost 30 years. In these three decades, the Le Champion went up against some of the greatest Superstars in the wrestling industry. He recently shared a throwback to one of the greatest matches in his career.
ADVERTISEMENT
Article continues below this ad
Jericho posted two pictures of the famous ladder match with Shawn Michaels at No Mercy 2008 on Instagram. The caption, along with the picture, was really nostalgic.
ADVERTISEMENT
Article continues below this ad
For many years, critics and fans have praised the match and the efforts of the two men. In the post, even Jericho agreed that "it's one of the better ladder matches of all time." This is the first time in a while that Jericho has spoken well about WWE.
Read more – "Chris Jericho Is the Greatest of All Time"- AEW Superstar Makes Bold Claim
Chris Jericho and Shawn Michaels had a ferocious feud
Chris Jericho started the rivalry back in 2003. He became obsessed with ending the career of Shawn Michaels and becoming the best in the company. The feud had great promos, attacks, and matches. It eventually culminated in a match at WrestleMania 19, with Michaels securing the win via roll-up.
ADVERTISEMENT
Article continues below this ad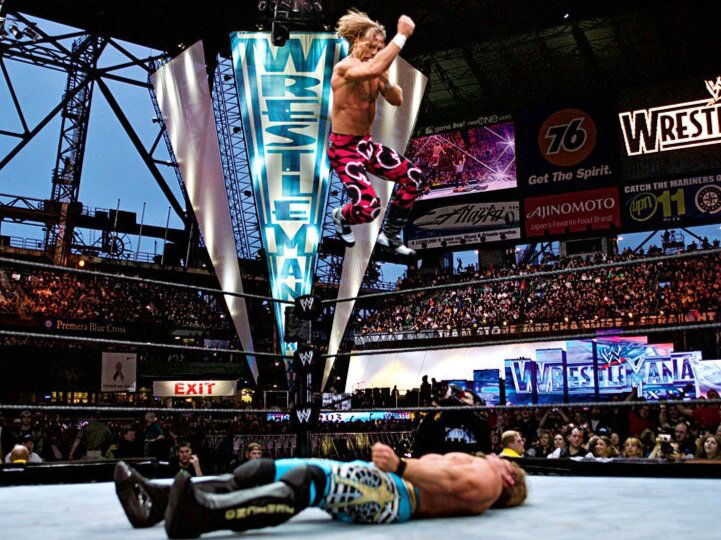 For the next 4-5 years, Jericho and Michaels occasionally met inside the squared circle, competing as allies as well as rivals. In 2007, Jericho reemerged as a heel, going after Michaels' career again. Jericho even punched Michaels' wife by mistake, further intensifying the feud.
At No Mercy 2008, Chris Jericho ended the feud for the World Heavyweight Championship with a Ladder match. Jericho and Michaels made the contest brilliant, with many calling it one of the best ladder matches of all time. Jericho won the feud, crashing the title into Michaels' face with both men at the top of the ladder.
ADVERTISEMENT
Article continues below this ad
This week, AEW will celebrate Jericho's career with a special episode of Dynamite. We will also see Jericho in action as he faces long-time rival, Luther.