"This One Hurts"- The Rock, Triple H and Many Reacts to the Demise of Shad Gaspard
Published 05/20/2020, 4:41 PM EDT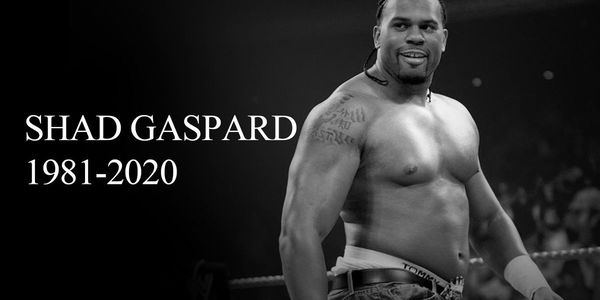 ---
---
The recent untimely death of former WWE Superstar Shad Gaspard brought sorrow to the wrestling world. The 39-year-old had gone missing on May 17, when he, along with his son, got caught in a strong rip current at Venice Beach, California. The lifeguards were able to rescue his son, but failed to locate Shad. 3 days later, his body washed up on Venice Beach, confirming his untimely death. This news shocked the members of the wrestling community as they expressed their sorrow through Twitter.
ADVERTISEMENT
Article continues below this ad
Wrestling world remembers Shad Gaspard
This news about Shad Gaspard is just heartbreaking …… 🙏

— Bill Goldberg (@Goldberg) May 18, 2020
ADVERTISEMENT
Article continues below this ad
I join fans around the world as we remember Shad Gaspard as a beloved performer and a caring father. In absolutely tragic circumstances, please keep his loved ones in your thoughts. https://t.co/JibfmJJMcC

— Triple H (@TripleH) May 20, 2020
RIP Shad ❤️🙏🏼 You truly have a magical soul. Always made everyone laugh and smile. You will be so missed by so many. You are truly a superhero, forever and always. So many thoughts, prayers, love and light to his family.
❤️N https://t.co/12di0lrcpS

— Nikki & Brie (@BellaTwins) May 20, 2020
Shad's wrestling career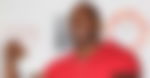 Shad's WWE career began at 'Tough Enough 2' where he reached the finals. He started at OVW in 2003 as "Da Beast". In 2006, after weeks of videos hyping up Cryme Tyme, he made his debut alongside JTG.
After a few successful months, Cryme Tyme won a tag team turmoil match to get a title shot. They made a valiant effort, but still came up short.
The highlight of their first run came at WrestleMania 23. Cryme Tyme appeared with WWE Legends backstage and started a party.
ADVERTISEMENT
Article continues below this ad
Cryme Tyme then adopted the prankster attitude. They
truly
embodied this character at Survivor Series 2006. Following Lita's retirement match, the duo appeared to sell her toys and clothes to give her a weird goodbye. This got a huge backlash from the fanbase that led to their release in 2007.
Shad returned to the company in 2008 with JTG and started an alliance with John Cena. Cryme Tyme assisted Cena during his WrestleMania feud with the then-champion JBL. The group famously vandalized Bradshaw's limousine during the feud.
ADVERTISEMENT
Article continues below this ad
Cryme Tyme got some pushes in their run and were in the title picture twice, but lost both times. Unfortunately, they got lost in the shuffle of WWE's ever-expanding roster.
They were not
prominently
featured and jobbed to Chris Jericho and Big Show during a tag-team title match
.
Shad then got his next big moment in 2010 when he became heel on JTG before
being released
in 2010.
Shad Gaspard was a true inspiration who will
be missed
and remembered by the entire community for his devotion to the professional wrestling industry.