"Christian Had To Carry Me Through" – Kurt Angle Recalls Getting Concussed During A Match on WWE PPV
Published 06/15/2021, 7:30 AM EDT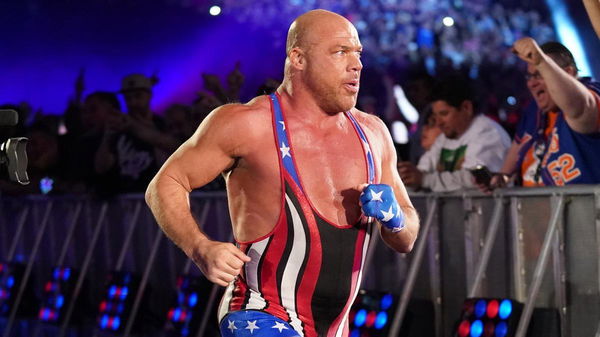 ---
---
Concussions are a common occurrence in the highly demanding world of sports entertainment. WWE Hall of Famer Kurt Angle recently revealed his own concussion story amidst a match!
ADVERTISEMENT
Article continues below this ad
Two decades ago, Angle was on the verge of becoming the winner of the King of the Ring tournament. He went to the finals but ultimately could not win because of a concussion he had earlier.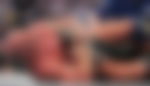 The Olympic Hero astonishingly wrestled thrice at the event, and he got a concussion during the semi-finals against Christian. He finished the match somehow, but was definitely not in the right frame of mind.
ADVERTISEMENT
Article continues below this ad
Angle recalled the same on the latest Kurt Angle Show podcast. "I got a concussion halfway through the first match with Christian, and I got lost in the match in a couple of spots and Christian had to carry me through to the end, and we were able to be successful with finishing the match."
When fellow-finalist Edge and he were discussing the last match and move set, Angle kept forgetting things because of the concussions. "I started going over my match with Edge, and he was telling me the spots he wanted to do, and he'd say, 'Are you good with that?' And I'd say, 'Yeah, okay, I'm good with that.' And I would say again, 'Wait a minute, I'm not good with that, you need to repeat it.'"
Watch this Story: Must-See Moments from WWE NXT TakeOver: In Your House 2021
John Laurinaitis helped Edge and Kurt Angle at the tournament
The current Head of Talent Relations, John Laurinaitis, was the road agent for the match. Angle's opponent in the finals, Edge asked him some advice regarding the match, and he told him to pin Angle if things go south because of the concussions.
"He (Edge) looked at the agent Johnny Laurinaitis and goes, 'What do I if he forgets out there?' Johnny Laurinaitis said, 'Just pin his a**.' (Laughs)," Angle stated.
Angle revealed he missed a few spots because he could not think straight. "So, I just think it's funny, you know, Canadian pro wrestler having to pin an Olympic gold medalist who has a concussion and is not thinking straight; I don't know how that's possible, especially if it turns out being into a shoot because I'm not coherent," added Angle.
Back then, wrestlers had to finish their schedule despite injuries. However, now with the introduction of wellness policies, things have changed drastically.
ADVERTISEMENT
Article continues below this ad
Even if someone got a concussion during a match, he/she would finish the match and be laid off for the rest of the night, and even for a few days, until the injury is healed. Unfortunately, Angle was not so lucky.
Let us know your thoughts in the comments below.
ADVERTISEMENT
Article continues below this ad