Sami Zayn Handcuffs Jeff Hardy and AJ Styles to Regain WWE Intercontinental Championship
Published 09/27/2020, 8:44 PM EDT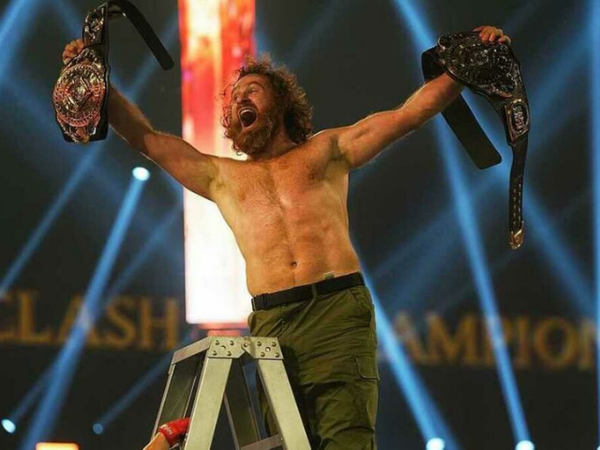 ---
---
The WWE Clash of Champions match between Sami Zayn, Jeff Hardy, and AJ Styles for the Intercontinental Championship witnessed some truly brutal moments. One such moment included an ear, a ladder, and a pair of handcuffs.
ADVERTISEMENT
Article continues below this ad
Sami Zayn did not want to restrict the match to the traditional level of brutality, familiar to the WWE Universe. After all three of them had caused enough havoc in the ring, they took the fight to the outside.
Sami Zayn took advantage of the situation and handcuffed Jeff Hardy. However, he was just getting started. He took the pair of handcuffs and pierced Hardy's ear with one of them and attached the other end to the ladder.
ADVERTISEMENT
Article continues below this ad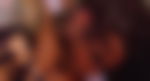 The pain that Hardy felt was clear from his expression. The second Zayn did this, everyone watching immediately knew that if Hardy tried to move from his position, then he might even tear off his ear. Nevertheless, in the latter half of the match, Jeff Hardy returned to the ring with the ladder cuffed to his ear.
Sami Zayn did not stop after handcuffing Jeff Hardy
Zayn also tried to handcuff AJ Styles and inflict the same brutality upon him. However, with a twist in fate, AJ Styles took the handcuffs from him and cuffed Sami Zayn to himself.
Following this, he climbed up the ladder with Zayn over his shoulders. Unfortunately for Styles, Zayn had another trick up his sleeves. He was carrying the key to the cuff in his mouth.
Hence, when Jeff Hardy came back to the ring with the ladder strapped to his ear, Styles got distracted for a mere second. Sami Zayn took this opportunity to set himself free, lock AJ Styles, and climb the ladder to acquire the belts hanging on top.
ADVERTISEMENT
Article continues below this ad
Read Next: "Years Ago he Taught me the Basics" – Roman Reigns Appreciates Jey Uso
ADVERTISEMENT
Article continues below this ad