"Now I Call It Fake All the Time"- CM Punk Compares Modern Day Wrestling to Old School Pro Wrestling
Published 06/07/2021, 11:17 PM EDT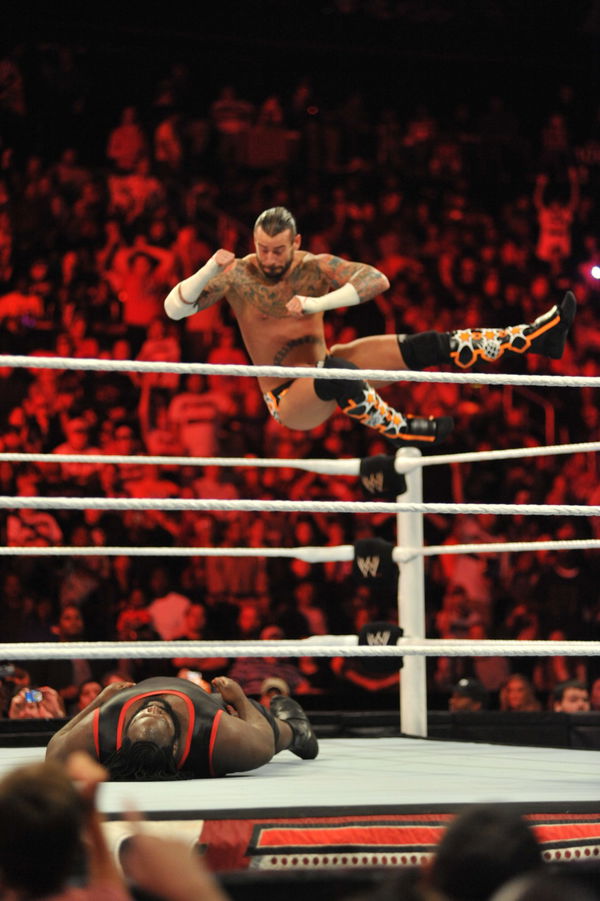 ---
---
CM Punk and his sour grapes against the wrestling business has continued. Seven years after walking out on the company, Punk has taken a different stance on his former profession. Some might even compare Punk's comments to that of Ronda Rousey.
ADVERTISEMENT
Article continues below this ad
CM Punk claims he always calls wrestling fake
ADVERTISEMENT
Article continues below this ad
Calling wrestling fake is breaking wrestling's ultimate fourth wall. In the 80s and 90s, calling wrestling fake would've gotten you beaten up, but things have changed with the turn of the century. Vince McMahon himself admitted professional wrestling involves worked fights, and kayfabe plays a big part.
However, breaking that fourth wall could get a wrestler in hot water with management and the WWE Universe. But Punk's relationship with the company can't get any worse, allowing him to express his negative feelings towards them openly. Speaking on the Wrestling Perspectives Podcast, CM Punk compared old school wrestling to today's wrestling scenario.
"I very much look at wrestling nowadays as theater. There might have been a time when I might have been offended when somebody said that, right? It's like calling it fake. There was probably a time when I'd get mad if somebody called it fake. Now I call it fake all the time.
"People [who dislike wrestling being called 'fake'] would use the argument like, 'So are movies,'" My argument is, 'Yeah, but Al Pacino didn't go do pressers dressed as Scarface with his bulls*** accent trying to get you to believe that he was really a Cuban immigrant that built a cocaine empire.' You know, yada yada yada." (H/T Inside the Ropes)
Watch This Story: Six WWE Superstars The Undertaker Trapped in his Coffin
Ronda Rousey made similar comments
Former Raw Women's Champion Ronda Rousey took the reverse path, coming from UFC to WWE, unlike Punk. However, her UFC career is light years ahead of Punk's.
ADVERTISEMENT
Article continues below this ad
Rousey walked into WWE as the brightest spark and seemed excited to learn the ropes and get ahead in the business.
After impressing fans on PPV, Rousey won the Raw Women's Title and became the focal point of the WWE's women's division. However, a more popular Superstar was on the rise, and she goes by the name Becky Lynch.
Lynch vs Rousey could have been the rivalry of the decade, but it somehow fueled Rousey's dislike towards wrestling.
ADVERTISEMENT
Article continues below this ad
Negative reactions from the crowd and dropping the title in the main event of WrestleMania soured her opinion towards WWE. She openly criticised WWE and called it fake on her YouTube channel and immediately drew flak from Superstars in the company.