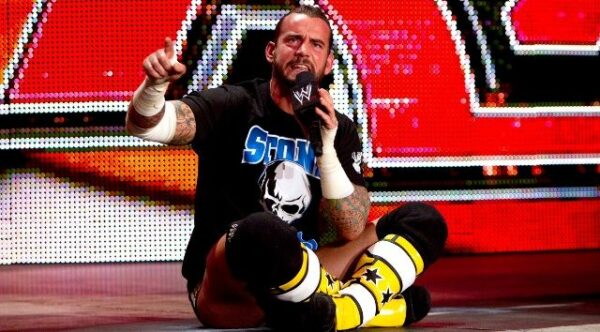 Nine years back, CM Punk delivered a promo that would break the fourth wall of professional wrestling in a way that shocked the entire industry.
Things that were talked about in dirt sheets were spoken on an episode of Monday Night Raw. He spared no one – Vince McMahon and John Cena being the biggest victims of his rant. The promo would becoming iconic and eternalized by the name of the Pipe Bomb.
😉👉🏼⌚️ https://t.co/fZ4dpVouC6

— player/coach (@CMPunk) June 27, 2020
It single handedly propelled Punk to the top of the company. He became the voice of the people and almost gained a modern era Stone Cold Steve Austin like following.
One could even argue that many fans who had deserted the company post the Attitude Era came back because of Punk.
It was nine years ago, on this day, that the Straight Edge Superstar uttered those iconic words. However, there are fans who have been left disillusioned with Punk ever since he decided to quit professional wrestling.
These are the people who think that CM Punk showed them the dreamland where he would take professional wrestling, but left before that could seem possible.
As the cult of personality referred to a tweet by WWE On Fox that recalled the legendary promo, a fan decided to tell Punk that nobody cares about him.
Nobody care about your crap

— َ (@Amuoye) June 27, 2020
Little did he know that Punk has a reply for everything.
CM Punk responds to critic
As this person told Punk that nobody cares about his cr*p, Punk showed that apparently this person did. That's because he was following The Best In The World on Twitter.
You do, sweetheart. https://t.co/mc79r2kB17 pic.twitter.com/uDZQslok5k

— player/coach (@CMPunk) June 27, 2020
CM Punk was a rebel both on-screen and off-screen. The moment that he felt he was being wronged by the WWE, he left and never came back. Whatever happened at the big law suits is all put there for you to read.
However, one thing that CM Punk stayed true to, was his commitment to stand up for what he believed in. That doesn't mean he won't be returning to professional wrestling ever. Just that whenever he decides to return, it will be on his own terms.