CM Punk Disagrees With Ric Flair Over the GOAT Debate
Published 01/04/2021, 6:30 AM EST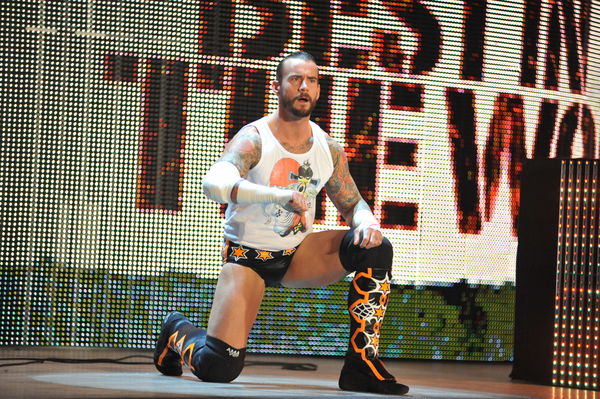 ---
---
CM Punk took a shot at Ric Flair for putting Shawn Michaels on a pedestal. He used a GIF from "The Big Lebowski" to convey exactly how he felt about Flair's opinion.
ADVERTISEMENT
Article continues below this ad
Now, CM Punk quit WWE quite a while ago. However, more often than not, he drops a comment or opinion that catches everyone by surprise.
ADVERTISEMENT
Article continues below this ad
Punk has always been adamant about one thing – he is the 'best in the world.' In such a case, if a legend such as WWE's very own Nature Boy puts someone else in that position, Punk's claim about himself loses value. Hence, he took a stand for himself by demeaning Flair's comment.
Another possible reason Punk reacted the way he did is because of his habit of making controversial statements. It could simply be Punk being Punk and trying to get under Ric Flair's skin.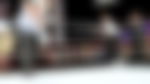 Regardless, his response is open to interpretation since he did not specifically take a name that should replace Shawn Michaels.
Should CM Punk be grateful to Shawn Michaels?
Punk may have an issue when another wrestler is rated more than him, but Shawn Michaels took a stand for him when others did not.
At one point, the rumour mill was rampant with buzz that said Triple H and HBK had buried Punk. However, former head writer, Dave Lagana, had another story to tell.
ADVERTISEMENT
Article continues below this ad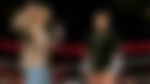 "Vince McMahon was scheduled to appear on ECW for the first time in the start of a new storyline. He was going to rid ECW of it's "Original" stars and make the way for a "New Breed." The meeting quickly turned into another CM Punk bash fest. My role was to run the meeting but dare not speak out of turn on the veteran agents. This was how the previous months meetings had gone but this day was different. It was a new voice in the room that changed everything. "Um, if you don't like something the kid is doing, why don't you work with him to fix it…instead of killing him." That voice belonged to Shawn Michaels."
If this is true, Punk would be really grateful to Michaels for standing up for him when no one else did. It's extremely easy for WWE to bury a young Superstar. In such circumstances, if an older Superstar steps in, it might just be the reason for the youngster's rise to fame.
ADVERTISEMENT
Article continues below this ad
Whether Punk likes it or not, he made it through the initial stages of the wrestling industry because of HBK.