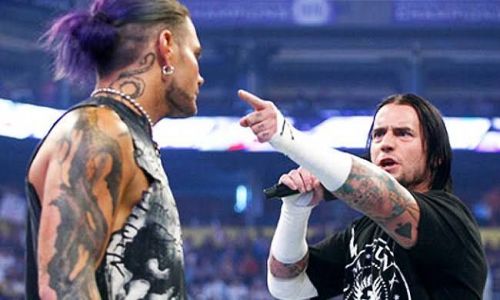 Former WWE Superstar CM Punk has been a huge voice in the pro-wrestling space ever since his retirement. Punk recently joined WWE Backstage on Fox, giving himself a platform to broadcast his voice.
However, Punk recently put out a hilarious response to Matt Hardy's arrest on Friday Night Smackdown. Punk makes fun of the police officer, and how he acted while near the car.
The evidently fake car crash seems to have done did little more than amuse the former Superstar.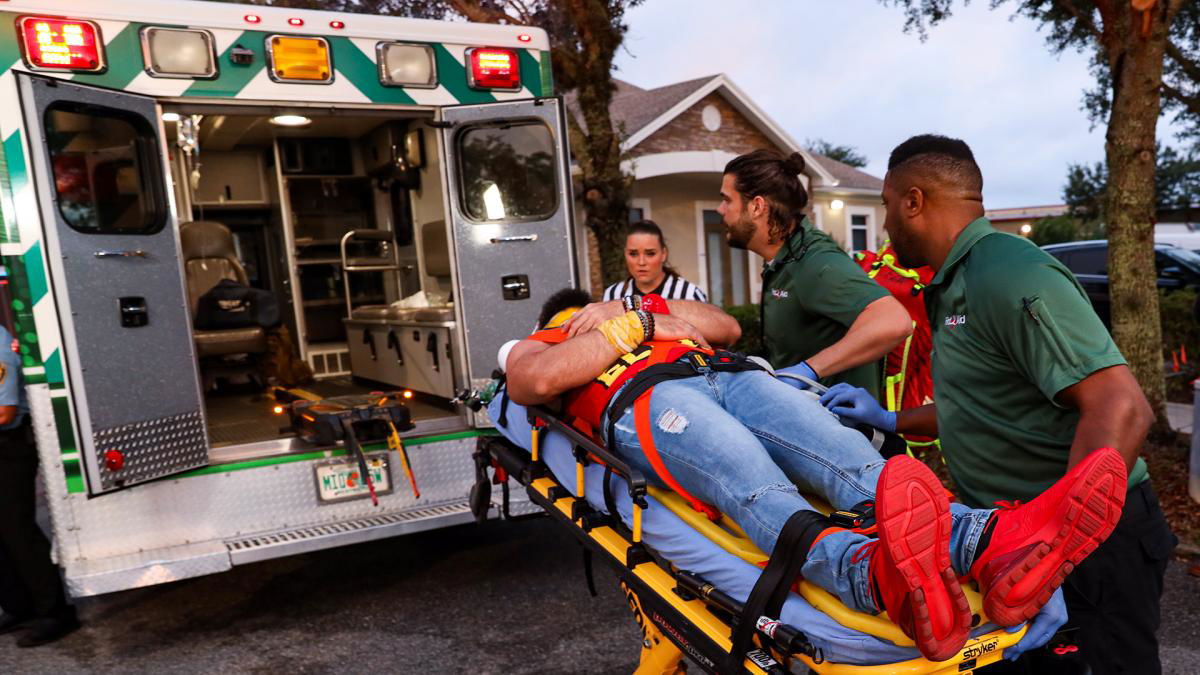 CM Punk ridicules police officer?
The weekly scheduled show opened up outside the WWE Performance Center. The PC was the site of a gruesome hit and run wherein Elias had his car rammed into by another vehicle near the parking lot.
The driver of the other car was nowhere to be found. Braun Strowman was a witness to the incident and gave his reaction to the reporters closeby.
Officials picked out a few 'clues' from an abandoned vehicle, which had papers belonging to a certain Matt Hardy. Punk took on this obviously orchestrated situation and reacted to it on twitter. 
LOLOLOL AT THE COP SNIFFING THE FULL BEER BOTTLE THAT DIDNT GET SPILLED THEN SAYING "JEFF HARDY". LIKE HES CALLING BINGO NUMBERS. IM DYYYYYYYING

— player/coach (@CMPunk) May 30, 2020
Punk is now on the outside fringes of pro-wrestling. Therefore, he has no reason to maintain a facade about the situations around him. Here, Punk casually breaks kayfabe, ridiculing the police officer on the screen.
The entire situation seemed poorly executed. It was extremely clear that Elias and Hardy were taken out just so that the Battle Royale could be instituted for the Intercontinental Championship. Punk took full advantage of the fiasco and openly made fun of the entire orchestrated accident. 
Punk has always been famous for this kind of behavior. He has the ability and the willingness to break kayfabe, yet make the best of the situation. Moreover, Punk's straight-edge persona clashes well with Matt Hardy, who has a history of substance abuse.
In addition, Hardy's issues with substances directly affected his chances of winning the Intercontinental Championship. It's no surprise that Punk reacted in this manner, ridiculing Hardy's inebriated state on Smackdown. 
Also Read: AJ Styles and Jeff Hardy Proceeds to Next Round of IC Title Tournament With Emphatic Wins