CM Punk Reveals Details about His Upcoming Movie
Published 04/14/2021, 8:51 AM EDT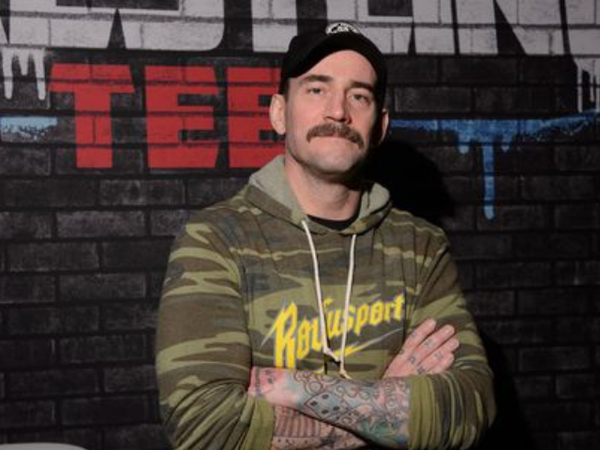 ---
---
Superstars or pro-wrestlers transitioning from the wrestling industry to Hollywood isn't unheard of. The Rock, John Cena, Sasha Banks, Roman Reigns, and others have made their Hollywood debuts, in cameos or with proper roles. Now, it's CM Punk who has most recently made a foray into the big screen and offered details about his upcoming movie in a recent interview.
ADVERTISEMENT
Article continues below this ad
During his recent talk with Robbie Fox and Jared Carrabis, CM Punk revealed the plot for his upcoming movie – Jakob's Wife.
The movie is due for release on the 16th of April, and will be available to stream on digital platforms, on demand, and will be released in theatres too.
ADVERTISEMENT
Article continues below this ad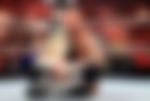 "Jakob's Wife is a horror movie, that is, it's a vampire movie but it's not a vampire movie. It stars horror legend Barbara Crampton, Larry Fessenden, Bonnie Aarons… the important thing about this movie is, if you like horror movies, this is kind of like a love letter to 80s campy horror movies.
"It's got a lot of gore but it's also got a great story. We kind of Trojan Horse you with the vampires and the gore and the fans and the blood.
"We tell a story about a woman who is maybe trapped in a marriage and she's kind of rediscovering herself. She struggles with these newfound powers that she has from getting bit by a vampire."
Punk starring in the movie is of course an exciting factor for him. However, he is a fan of horror movies, and that's another reason behind his enthusiasm for the release.
A potential return of CM Punk to WWE
In another interview with Uproxx, Punk revealed his best opponent for a WWE return.
"What's the biggest possible match for CM Punk? I think there's Kenny Omega on the one side. And, you know, unfortunately, ironically enough, for me to go back to WWE, who's the biggest match for me?
"It's probably Triple H. That's ironic because it's nothing I'm interested in. It's just what it is."
ADVERTISEMENT
Article continues below this ad
However, there has been no confirmation about his return to WWE. In fact, since he quit WWE, CM Punk has said he will not return to wrestling in the future.
Now, he has also said if he's given the right price and the right storyline, he will consider a return to wrestling and is ready to join WWE or AEW.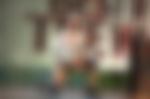 ADVERTISEMENT
Article continues below this ad
Trending Stories