CM Punk, Sami Zayn, and Many WWE Superstars React to the Demise of Tracy Smothers
Published 10/28/2020, 11:55 PM EDT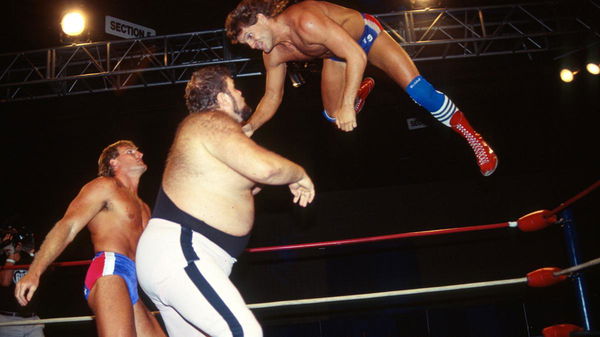 ---
---
Former WWE wrestler, Tracy Smothers, passed away on October 28, 2020. In his incredible career that spanned nearly four decades, he wrestled under almost every major promotion in America. He was also a very important player on the independent scene, being a mentor and guiding light to many young wrestlers.
ADVERTISEMENT
Article continues below this ad
Tracy Smothers' career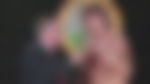 ADVERTISEMENT
Article continues below this ad
Tracy Smothers began his career as part of a tag-team called the Wild-eyed Southern Boys. The gimmick was a huge hit and was soon signed to WCW.
He worked there for two years before returning to the independent scene. His work was once again noticed, only this time by Vince McMahon's company.
Smothers played the role of a jobber once he was signed by WWE (back then WWF). He jobbed to Stone Cold Steve Austin and Hunter Hearst-Helmsley, also known as Triple H.
His biggest wins came against JBL and Triple H, although the latter was a count out win. His gimmick was based on the The Briscoe Brothers, which was not a big hit with the fans.
After a two-year stint with ECW, Smothers returned to his true calling which was the independent scene. He wrestled all over the country and even toured the United Kingdom. Professional wrestling was blowing up in the UK and Tracy Smothers was one of the reasons behind it.
He ultimately retired in 2019 after he was diagnosed with lymphoma. Sadly, he succumbed to the ailment on October 28.
A helping hand and a friendly face for aspiring wrestlers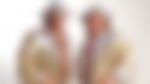 Along with his career in the independent scene, he met and mentored a lot of the current crop of WWE superstars. After his passing, many of them paid their respects to the deceased wrestler on Twitter. Current Intercontinental Champion Sami Zayn tweeted about touring Ireland with Tracy Smothers in 2007.
Another member of the wrestling community gone. RIP Tracy Smothers. Never heard a bad word about him. I toured Ireland with him in 2007 & was struck by how, even after so many years in the game, he was just so down to HAVE FUN wrestling. We're better for having had time with him.

— Sami Zayn (@SamiZayn) October 28, 2020
This really sucks.

Tracy Smothers was the man, plain and simple.

I wish I had had the chance to be around him a lot more.

My thoughts go out to his friends and family.

— Kevin (@FightOwensFight) October 28, 2020
Sami Zayn's best friend, Kevin Owens, praised and paid respect to Tracy Smothers. Owens offered his condolences to Smothers' friends and family and even wished he could be around him a lot more than he actually did.
Both Zayn and Owens have to credit Tracy for their early careers in wrestling. Both were massively popular on the independent scene as El Generico and Kevin Steen.
I met Tracy Smothers one time at an Indy show in TN. It was my first real Indy show and he came over and helped make me feel comfortable telling me if I needed anything to let him know. RIP Tracy 🙏

— The Big Guy (@Ryback) October 28, 2020
Fresh from a shower, covered in soap and barely holding a towel to his body he fought police dogs during a riot in ECW. He was one of a kind.The Wild Eyed Southern Boy, and he left his mark on the wrestling business. I love Tracy Smothers. Rest in power Tracy, watch the cheese5/5

— player/coach (@CMPunk) October 28, 2020
ADVERTISEMENT
Article continues below this ad
Former WWE wrestlers Ryback and CM Punk also paid their respects to Tracy. The Big Guy tweeted about how Tracy made him feel comfortable at his first independent show.
The Best in the World narrated a story of how Tracy fought police dogs at an ECW event in just a towel and covered in soap. Samoa Joe also paid his respects on Twitter.
Tracy Smothers spent the better part of his life getting people to despise him in the ring, because if you knew him outside of it, you could not help but love him. Hope you're making towns in the hereafter. https://t.co/st0XozOjAS

— Samoa Joe (@SamoaJoe) October 28, 2020
ADVERTISEMENT
Article continues below this ad
Tracy Smothers was great at his heel character work. Outside the ring, he was one of the most lovable guys in wrestling. This made him an inspiration and icon for many young and aspiring wrestlers slogging it on the indy scene.