CM Punk Trolls WWE Hall of Famer Booker T Over His Rivalry With Ariel Helwani
Published 02/13/2021, 7:00 AM EST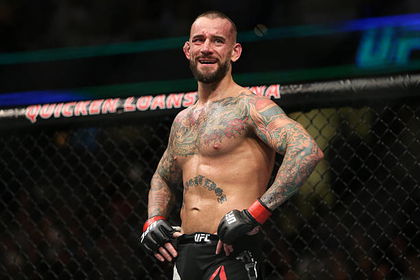 ---
---
CM Punk recently indulged in a Twitter Q&A session. There, he answered some burning questions from the fans, regarding his return, AEW superstars, and more.
ADVERTISEMENT
Article continues below this ad
Former WWE Backstage producer, Mark Ortega, asked Punk his thoughts on the WWE Hall of Famer Booker T vs ESPN analyst Ariel Helwani feud. Ortega asked the Chicago-native wrestler about who will emerge victorious in a Chicago Street Fight.
Punk promptly answered that it will be Helwani without giving much explanation. Helwani, alongside Daniel Cormier, has been feuding with Booker T for a while now. More on that later. For now, check CM Punk's tweet below –
ADVERTISEMENT
Article continues below this ad
What is going on with CM Punk, Booker T, Ariel Helwani, and Daniel Cormier?
Booker T is in the middle of an intense feud with Cormier and Helwani. It all started when UFC legend 'DC' revealed he was in talks with WWE for a commentator/part-time wrestler contract. He said he might get in a feud with Universal Champion Roman Reigns as well.
However, this did not sit well with WWE Hall of Famer Booker T. All three of them got into a verbal spat, with Daniel Cormier and Ariel Helwani calling Booker T "irrelevant."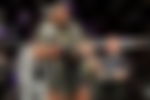 Following Royal Rumble, Helwani joked about how he and DC put Booker T back on the news and are yet to receive a 'Thank You' from the five-time world champion.
Helwani also said, "Booker T, you sure used up a ton of energy out there, lay off my guy @arielhelwani he's just trying to enjoy the show, your segment wasn't very fun. Worry about being entertaining instead of attacking innocent fans watching the show."
To this, Cormier responded by supporting Helwani. He said he never expects Ariel to be in an Indie music video, referring to Booker T's appearance in rapper Bad Bunny's song.
ADVERTISEMENT
Article continues below this ad
Now, CM Punk comes into the scene both as an insider and as a fan. Punk also had a brief UFC stint, and he appeared on WWE BackStage alongside Booker T. Taking his immense popularity among UFC and WWE fans into consideration, fans rightly want to know his opinion.
ADVERTISEMENT
Article continues below this ad