Cody Rhodes Recalls Behaving Arrogantly With a WWE Legend Prior to the 'Worst' Fight of His Career: "I Don't Know What I Was Thinking"
Published 03/15/2023, 10:35 AM EDT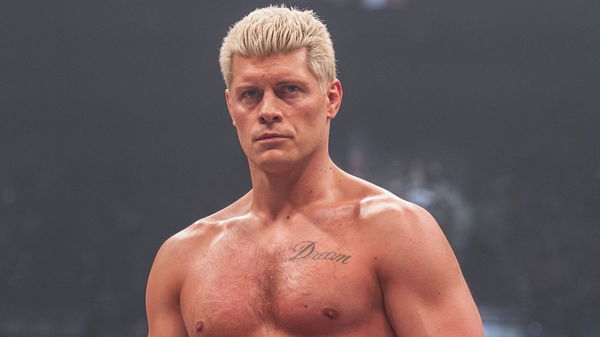 Since Cody Rhodes has returned to WWE, he has had top matches over the past year. Moreover, as WrestleMania 39 is near, everyone is rooting for a classic match from 'The American Nightmare'. However, Rhodes recently recalled the worst match in his WWE career while sharing an interesting story.
ADVERTISEMENT
Article continues below this ad
Rhodes recalled having a conversation with Michael Hayes, who was in charge of that particular match. He shared about having a "three-segment tag match" and told he was "being young, arrogant, or a braggart.'
Cody Rhodes recalls his worst match in WWE
Cody Rhodes recently spoke with HOT 106 with Mike D. He recalled a match that happened on June 17th, 2011 episode of SmackDown where He teamed with Ted DiBiase Jr. and Wade Barrett. Their opponents were the team of Daniel Bryan, Sin Cara, and Ezekiel Jackson.
Hayes asked Rhodes about the match, to which he replied, "I legitimately snorted pre-workout to be funny. I don't know what I was thinking. It was a very strong pre-workout. I did it and I told him, 'it doesn't matter what we do out there, we're going to tear the roof off this place.' Famous last words. Then disaster struck."
The 37-year-old reminisces about Ted DiBiase Jr. getting pinned at a spot where he wasn't supposed to. This was the first segment and as it got ended quickly, they had to fill the other two segments, which were difficult now, and "there was a lot of frustration".
Furthermore, the former AEW wrestler rolled out of the ring, "realizing this was probably the worst match" at Amica Mutual Pavilion. He didn't expect this outcome after telling Hayes they were going to blow the roof off.
He had the plan to go ahead, but while he was done, everyone was marching back. Rhodes shared Bad News Barret was very furious about going back after a terrible segment.
Rhodes recalls Vince McMahon's reaction after this terrible segment
All the superstars walked back and there was McMahon standing with his headset off. Before he said anything, DiBiase Jr. claimed he was kicked out from the pinfall and that it was the referee's mistake. 
ADVERTISEMENT
Article continues below this ad
McMahon called the referee Rod Zapata and asked him what happened. He said, "I know sir, but on covers that face the hard camera, I can't block the hard cam". He had a valid point, so the Boss added little and sat back down. However, Barrett was "punching a wall" and Michael Hayes was shaking his head to whom Rhodes had said, "we were going to tear the roof off".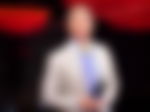 Nevertheless, the former TNT Champion said this was the "worst match" he "ever had in the history" of his time at WWE back then. Therefore, Rhodes said he tried to have a magnificent match at The Dunk arena to make up for that terrible match in 2011. He called his match with Seth Rollins at BackLash in 2022 at this arena was a payoff.
ADVERTISEMENT
Article continues below this ad
What are your thoughts on this story of Cody Rhodes? Share your comments below.
Watch this story – Randy Ortons Most Vicious RKOs on Women
Edited By: Sherjeel Malik