"Could Have Made Him Paralyzed": Man Performing WWE Move On Concrete in Real Life Goes Viral
Published 12/25/2022, 8:30 AM EST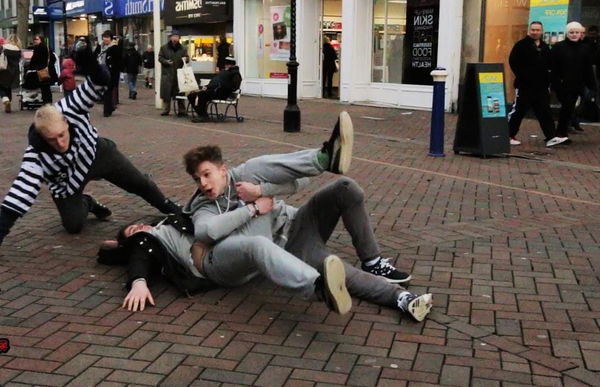 Wrestling promotions have continuously warned fans to not try the moves shown on the show in real life. However, ignoring the crucial reason attached to it, people tend to joke around using the famous WWE moves. It is no secret that a wrestler's body is trained to take such ruthless wrestling maneuvers and they execute them on safe platforms. 
But the same does not go along with a common person's body. And if one ignores these guidelines, it can be life-threatening as well. An example of this is visible in the viral video of a man performing the WWE move on concrete. 
The video attracted various comments, and some made fun of them, while others were concerned about the man who received the famous, "White Noise" finisher movie of Sheamus. 
ADVERTISEMENT
Article continues below this ad
Unfortunately, this is not the first time that we witness a wrestling fan using these dangerous moves. However, it's a reminder for all of us to not apply any of it in real life. 
A man tried the WWE superstar's wrestling maneuver 
After watching the viral street fight video, no one could control themselves from expressing their concern. In between those messages, some people started joking about the one who received the 'White Noise.' 
this looked like it hurt everyones back involved

— Daily Loud (@DailyLoud) December 24, 2022
You dont do that.He could have made him paralysed.

— Aleksa Bozanic (@Bozanic006) December 23, 2022
Real Life WWE Move On Concrete Is Insane

— ProfessionalYB (@ProfessionaIYB) December 23, 2022
Here are some who came with their quirky and funny comments on the incident.
This is what WWE fans be doing after they leave the arena😂

— USERNAME (@LIVEWITHPAIN1) December 23, 2022
and they say White Noise doesn't hurt its all fake, tell that to the guy who got slammed to the floor 😂😂

— Gus 🎮 🎧🎥 (@StraightXEdge25) December 24, 2022
This is that one moment you're pressing buttons in a fighting game and accidentally pull off one of the strongest counter-command grabs in the game.

— Malcolm Fle✘ – 🇺🇸Amoral Mercenary🇺🇸 (@Malcolm_fleX48) December 23, 2022
The video didn't just only attract common people's eye, but it got to the original creator of the wrestling move because it is known to all.
Soon after that, Sheamus took to the internet to warn people about using his move.
The advice from the wrestler should be taken seriously by everyone. Otherwise, it can have terrifying repercussions. 
Using wrestling moves in real life can be life-threatening
ADVERTISEMENT
Article continues below this ad
The viral visual is one example that came into the eyes of people. However, there have been plenty of such cases that get overlooked. After this, many WWE superstars warned their fans to not replicate their moves. 
In some instances, the deadly wrestling move even took the life of the person. One case of a five-year-old girl dying because of the style move used by his teenage brother. All this happened because of his negligence and the show's influence on him.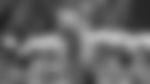 ADVERTISEMENT
Article continues below this ad
Apart from these, several tragic death cases or injuries have been reported for a long time now. It is high time that we, as wrestling fans, understand the consequences of using WWE-style moves as a joke. It may lead to results that we never thought of. Therefore, consume entertaining content but do not try it in real life.
Watch This Story: The Rock to John Cena: WWE Superstars Who Created Iconic Moments at Survivor Series Over The Years