"Could Kill You With Bare Hands": Former WWE Champion Exposes Brock Lesnar's Unprofessionalism During Their Iconic Match
Published 08/24/2022, 7:30 AM EDT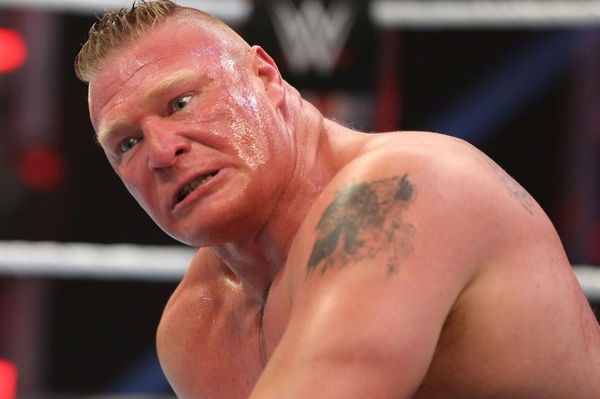 Brock Lesnar is a man who has succeeded immensely, in both MMA and wrestling. Both companies that he worked with, WWE and UFC, proved as a great platform to showcase his fighting ability. No other superstar in history has arguably transitioned so smoothly between the two sports. While we have very little clue about the backstage, Lesnar has always been one with seemingly no conflicts with the locker room.
ADVERTISEMENT
Article continues below this ad
But there seem to be some who think his popularity has led to affecting the art of wrestling. His persistent ability to change and alter things at the end of the day to the things that he is suitable for are plenty. Matches with the likes of Kofi Kingston and Ricochet show clear signs of no input from Brock Lesnar. His fellow wrestlers have also accused the Beast of coming to WWE, only to collect his paycheck. One of them is the former WWE champion and current AEW champion, Dean Ambrose.
ADVERTISEMENT
Article continues below this ad
Dean Ambrose spills on the laziness of Brock Lesnar
When Steve Austin asked Dean Ambrose about his match with Brock Lesnar at WrestleMania, he said, "I went to the ring that night, pretty pi***d off. As I was walking down the ring, I had no idea what was going to happen. Artistically, Brock didn't want to do anything. You know Brock's gonna Brock, he's all about Brock… I had the vision for that match to be the craziest thing imaginable. I was trying to pitch everything to everybody and had every idea, put so much effort in and other people did too and I was met with laziness."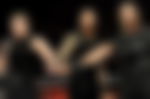 ADVERTISEMENT
Article continues below this ad
He continued, "We went out there and whacked each other with weapons. I got suplexed a bunch of times. You know it's an invigorating feeling, walking in the ring. Knowing that you're going out there with a man could kill you with bare hands in front of a hundred thousand people. And you have no idea what's gonna happen. So it's cool, you know, I live for moments like that. It was a hell of a day."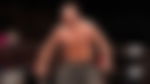 Dean Ambrose, now called Jon Moxley, has been on a run ever since his switch to the competitive brand. AEW, the promotion under Tony Khan, has become home to the Lunatic. He won the top prize in the company in less than a year. Even after being defeated by Kenny Omega, he was involved in great programs with Eddie Kingston.
ADVERTISEMENT
Article continues below this ad
WATCH THIS STORY: Fastest Money in the Bank Cash-ins in WWE History
Tell us what you think about this statement on Brock Lesnar's work ethic in the WWE in the comments below.