Dakota Kai, Paige and Other WWE Superstars Voice Frustration Over Vince McMahon's Controversial Decision
Published 10/03/2020, 9:39 AM EDT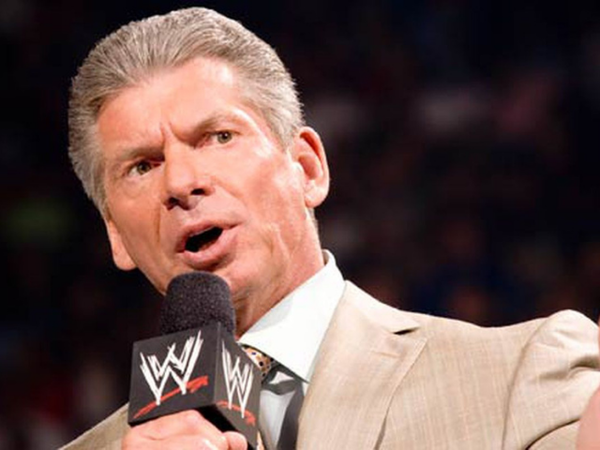 ---
---
There is no doubt that WWE has been producing interesting storylines along with innovative ideas. Unfortunately, every pro has its con. Therefore, while Vince McMahon is investing in creating a better experience for the audience, he might be attacking the Superstars in an unexpected way.
ADVERTISEMENT
Article continues below this ad
In a recent email blast, McMahon made the Superstars aware of another policy change. This change states that the company will be taking control of the Twitch accounts owned by the Superstars. A certain percentage of the revenues will be given to them. However, this percentage will count against their downside guarantees.
Nobody was happy with this announcement. The point to note here is that the Superstars have spent months curating their Twitch accounts. They have contributed their time, built their skills, and developed a relationship with their fans and followers. As a result, critics are calling this an unjust decision.
ADVERTISEMENT
Article continues below this ad
Some Superstars have reacted with both emotional and hard-hitting facts following the announcement.
Starting Twitch up again was purely for three reasons; to have fun as a gamer, communicate with y'all during a difficult year and to give as much possible back to different charities.

Thank u all for the continued support 🤍

— ℭ𝔥𝔞𝔯𝔩𝔦𝔢 𝔊𝔦𝔯𝔩 (@DakotaKai_WWE) October 2, 2020
Gaming has been my escape from reality and a way to interact with friends and fans throughout this difficult few months.

The community that I gained on twitch also help me raise funds for a friends burial expense and a friend's kidney transplant.

This is why I game. 💙

— The HBIC (@MiaYim) October 3, 2020
I hate when people saying "you're so lucky have this" "you're so lucky you have that" no it's not luck. I put in the work. Years of hard work.

— SARAYA (@RealPaigeWWE) October 2, 2020
Vince McMahon initiated the controversy months before
The controversy surrounding third party contracts started a few weeks ago. Vince McMahon announced that Superstars cannot have any third-party contracts.
ADVERTISEMENT
Article continues below this ad
Upon receiving heat from the fans and pro-wrestlers, the company issued a second statement. This one claimed that the Superstars can only have the third party contracts if they use their real names. The in-ring names are owned by the company itself. As a result, it might be detrimental to the company if the Superstars use it on other platforms.
While everyone was under the impression that this was the end of it, the new statement says otherwise. The Superstars had until 2nd October to relinquish their rights. This means that by now, the company has initiated the process of taking over the accounts.
As of now, there is no clarity on whether the Superstars can stream on the platform in the future. In all essence, the company may have taken a step that will force the pro-wrestlers to rethink their WWE future.
ADVERTISEMENT
Article continues below this ad
Superstars who transitioned from WWE to other companies have often cited WWE's micromanagement as the reason behind their decision.