Dana Brooke Reveals Why her Relationship with Dave Batista Failed
Published 11/07/2020, 6:30 AM EST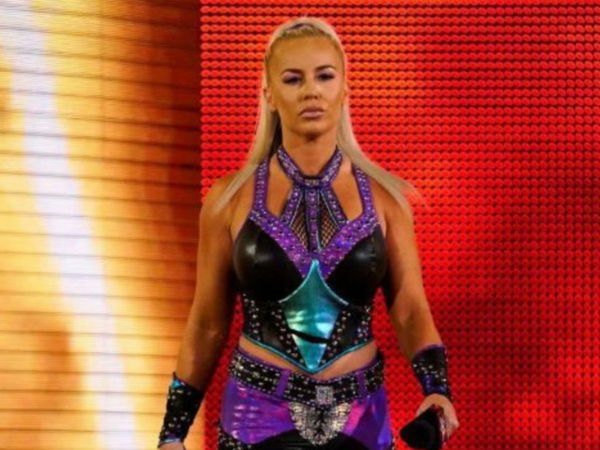 ---
---
Dana Brooke and Dave Batista have an interesting history, both on-screen and off-screen. In a recent interview, Brooke went to in-depth details about the relationship she shared with Batista.
ADVERTISEMENT
Article continues below this ad
According to her, the duo started off as great friends, which progressed into something more. Both of them had common grounds in terms of passion and charity work.
"There's always been interest between Dave and I as far as friendships and everything. We share a lot in common as far as being in the business and outside, and being very passionate about giving back and charity work as well."
ADVERTISEMENT
Article continues below this ad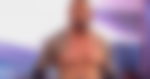 Unfortunately, the relationship did not work out. The duo had separate schedules which collided, leaving them with minimum to no time at all.
Currently, Brooke is in a relationship with Uly Diaz. She revealed that Diaz and Batista have common features in terms of fighting.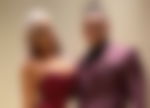 "It's just with my schedule being so so busy, and Dave doing a lot of movies, our times are very limited. But we still communicate, we still talk on a regular basis, my boyfriend now [Uly Diaz] and him also have a lot in common as far as the fight game goes."
When did Dana Brooke and Dave Batista get together?
Dana Brooke and Dave Batista came under the spotlight after their flirtatious twitter exchange. These social exchanges between the duo went onto becoming the part of a storyline.
In a previous interview, she had revealed the two were trying to make plans to make the relationship work. In fact, she was supposed to be at one of his movie premiers.
The interesting bit was that she did not have an issue with WWE cameras following them. Considering it was out in the open, she did not feel the need to deliberately hide it.
ADVERTISEMENT
Article continues below this ad
"This is all backwards, right? Because you try to keep your relationships on the DL and down-low and hush hush for a minute. This is completely opposite. Everything is out there in the open and I'm like, 'Oh my god what's going on?!' Like this is crazy to me, everyone knows everything."
ADVERTISEMENT
Article continues below this ad