Daniel Bryan Might Quit WWE SmackDown; Bryan vs Roman Reigns Set for the Universal Championship
Published 04/23/2021, 11:12 PM EDT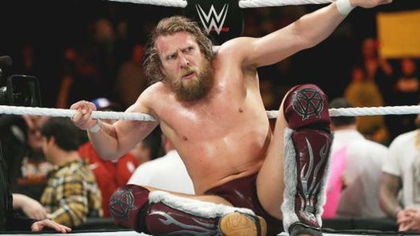 ---
---
Despite his big win to begin the show, Daniel Bryan received some shocking news at the end of the show. He will get another shot at the Universal Championship, but if he loses, his career will take a detour. How did Roman Reigns come to this decision, and what will we see next week?
ADVERTISEMENT
Article continues below this ad
Daniel Bryan might have to quit WWE SmackDown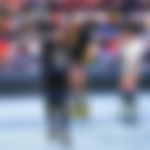 ADVERTISEMENT
Article continues below this ad
If you think his WrestleMania loss devastated him, his upcoming bout with Roman Reigns might be a tougher challenge. A demotivated Roman is hard to stop, but a motivated Reigns will be unstoppable next week. And Reigns has a reason to be absolutely relentless against Bryan next week.
Daniel Bryan and Cesaro beat Jey Uso and Seth Rollins in a tag team match to kick off the show. He and the Swiss Superman dominated the heels and their post match attack on Jey Uso also attracted attention. However, it was Bryan's promo that might've chided the Tribal Chief.
After their win, Bryan claimed Reigns fears Cesaro and he will lose the Universal Title to Cesaro when they inevitably face off. He claimed Jey Uso played an important role in Reigns' wins, and he won't even come out to save him from a beating.
This led to a pretty chilling closing segment to the show where Reigns announced his title match against Bryan, scheduled for next week. If Bryan loses, he will have to quit SmackDown.
What could happen next week?
ADVERTISEMENT
Article continues below this ad
Reigns' announcement reminded many of his prior announcements during his rivalry with Jey Uso. His matches are special to watch, not just because of the Universal Championship, but he raises the stakes to make the match feel a lot bigger, adding more pressure on his opponents.
We thought Reigns would grant Cesaro a match for the title at WrestleMania Backlash, but the match against Bryan is also an acceptable scenario. Bryan vs Reigns ended up being a great feud and stood out on its own, even though a Hall of Famer and Royal Rumble winner prominently featured.
They have faced each other in the last three PPVs, and they've all been bangers. Tomorrow's match is also going to be incredible, it'll be intense and it will feature a defining conclusion. Will we see a new champion, or will Daniel Bryan be without a brand?
ADVERTISEMENT
Article continues below this ad