Daniel Bryan Set to Face Former Rival for WWE Intercontinental Championship
Published 05/30/2020, 2:26 PM EDT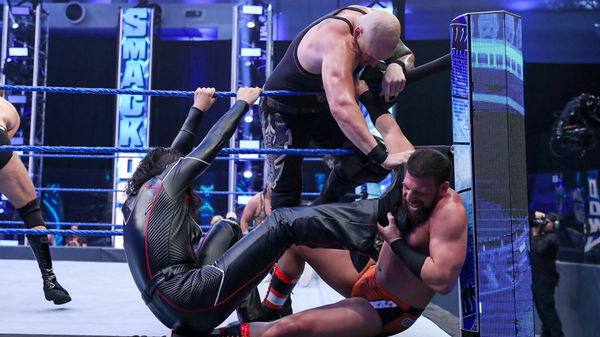 ---
---
Friday Night Smackdown kicked off with a crime. WWE Superstar Elias, who was to face AJ Styles, had been in a hit and run right outside the WWE Performance Centre.
ADVERTISEMENT
Article continues below this ad
The witnesses included Universal Champion Braun Strowman, who stated that a car swerved into Elias' vehicle. Authorities later found Jeff Hardy nearby, in an inebriated state. Hardy reportedly fled the scene after getting into the crash as he was under the influence of alcohol.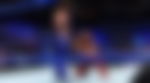 ADVERTISEMENT
Article continues below this ad
The WWE was quick to act, and immediately made arrangements to substitute the two performers in the Intercontinental Championship tournament.
The decision to conduct a Battle Royale was made, to decide who would face Daniel Bryan in the semi-finals. AJ Styles had, however, refused to partake in this affair. He was given a bye, putting him through to the finals. 
AJ Styles and Daniel Bryan face new opponents?
The match started off as utter chaos. The dominant forces in the ring were King Corbin, Sheamus, Cesaro, and Jey Uso. The Superstars kept dropping one by one until it only Sheamus and Uso remained in the ring.
Uso fought hard and managed to draw out the final matchup. The Celtic Warrior eventually managed to eliminate the significantly smaller Uso.
Daniel Bryan faced Sheamus in the semi-finals. Rather relaxed throughout the match, the Celtic Warrior refused to take his opponent seriously.
Bryan tried to stand up to the white giant a number of times, however, to no avail. Sheamus was well on his way to secure his win over Bryan until the interruption.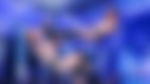 Jeff Hardy, previously taken away by the local authorities, was back. Hardy immediately thwarted Sheamus' chances at winning the Intercontinental Championship. When Sheamus was setting himself up for his Brogue Kick, Hardy distracted the Celtic Warrior. This perfectly set Daniel Bryan up for his running knee. 
Daniel Bryan triumphed and advanced to the finals.
ADVERTISEMENT
Article continues below this ad
The finals matchup between Daniel Bryan and AJ Styles should be an extremely exciting one. The two share a storied history, specifically when they were fighting for the WWE Championship in 2018.
Daniel Bryan famously turned heel after losing his first match to AJ, adopting a new environment-centric persona. Bryan managed to win the WWE Championship during this period.
ADVERTISEMENT
Article continues below this ad
There are barely any performers in the WWE who are as skilled as Styles and Bryan. With Championship gold on the line, we can be sure to see the best out of these Superstars. AJ Styles and Daniel Bryan will fight for the Intercontinental Championship next week.