Daniel Bryan Wants WWE to Let Superstars "Go and Learn at Other Places"
Published 04/30/2021, 9:00 AM EDT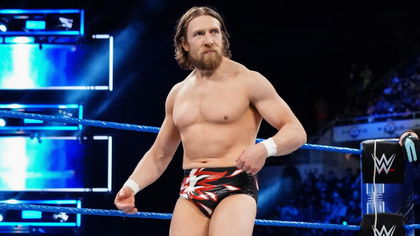 ---
---
Professional wrestling has become way more exciting in recent months with AEW, Impact, and NJPW working together. This unofficial partnership has meant more exposure for everyone involved and also a chance to showcase a new style. Daniel Bryan believes such crossovers could do wonders for many WWE Superstars.
ADVERTISEMENT
Article continues below this ad
Daniel Bryan wants WWE to work with other promotions
The 'Leader of the Yes! Movement' appeared on My Mom's Basement with Robbie Fox. Bryan talked about his past comments on wrestling elsewhere and if he has reached out to Vince McMahon about it.
ADVERTISEMENT
Article continues below this ad
He revealed he has brought it up to several people in WWE and firmly believes there is a possibility of something like this happening in the near future.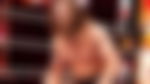 The 'American Dragon' also shared why he believes WWE Superstars should crossover to other promotions. He said people do not understand the greatness of many WWE Superstars because WWE doesn't generally put on a pure wrestling product. They are sports-entertainment based.
Bryan said, "If all of a sudden you saw Cesaro in New Japan, people would be like, 'This guy is the greatest.' If you put Otis in New Japan, people would be like, 'Holy cow, this guy is amazing.' Like, Vader from the 90s type vibe. It's just a different presentation."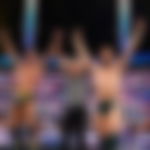 "It would be a cool and unique contribution in wrestling, as far as giving back. I also think it'd be good for WWE and wrestling in general for them to go and learn at other places," he continued.
The former WWE Champion also said wrestling in Japan and UK made him a better wrestler, as he understood things to better himself as a performer. "I wouldn't be the performer that I am today if I hadn't wrestled in Japan or the UK, where it was all comedy. All of those things add to your depth and when it's time to put you in a top position, you can do a number of things." H/t Fightful
ADVERTISEMENT
Article continues below this ad
We 100% agree with Daniel Bryan, but it looks highly unlikely that WWE would work with any major promotion. After all, they've got talent from all over, two performance centers, and what not. But at the end of the day, it's the same sports entertainment presentation and wrestling style.
Would you like to see WWE Superstars crossover to other major promotions and vice versa? Let us know in the comments below!
ADVERTISEMENT
Article continues below this ad