Days Before Blockbuster WrestleMania Clash, Bayley's Adorable Letter for 'Idol' Lita Melts Everyone: "Full Circle"
Published 03/11/2023, 10:15 AM EST
By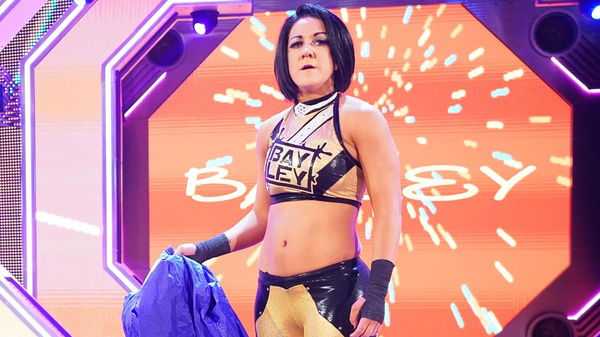 With WrestleMania 39 just around the corner, WWE stars making every effort to promote the event. Although the globally appreciated wrestling company doesn't need extra marketing, wrestlers are nevertheless excited to publically promote their upcoming matches. Bayley makes no exception. However, her way of marketing was a bit unique and creative, to say the least.
In a recent tweet, The Huggable One uploaded a picture of an old letter. The letter dates back to October 2002, when the wrestler must have been in her early teen years. As fans read through the adorable memo, they find out who it was written for. Apparently, Lita was Bayley's ultimate WWE idol. Though the letter in itself appears to be sweet, the caption reveals the real motive behind posting it.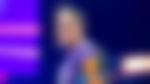 ADVERTISEMENT
Article continues below this ad
"I've been studying you for decades. Your strengths and especially your weaknesses," said Bayley while sharing a piece of her childhood memory with the fans. The caption turns meaningful when fans realize that Damage CTRL will be fighting Becky Lynch, Lita, and Trish Stratus at WrestleMania 39. 
Fans can't get over the adorable letter.
Nobody can blame the Huggable heel for being a die-hard fan of Lita. As per Bayley's own words, the reason why she absolutely loved Lita was that she had done things "no other woman has done."
Fans looked in awe at Bayley's post and decided to react to it with the best words they could find.
I can't imagine writing a letter about my idol and then 20 years later being face to face AND enemies. Behind the scenes I bet she is just giddy as hell.

— Shea (@weezie48867) March 11, 2023
That sounds exactly like Bayley. She would have fainted at least once upon seeing her idol.
Fans can't stop calling her out on her fan behavior. They don't want to see her distracted while fighting her favorite WWE star.
A friend commented in favor of her childhood innocence.
That's bloody adorable

— The Arse formerly known as Jimmy Blade (@Jim_Blade) March 10, 2023
It is indeed a very adorable sight to behold.
That was another highlight of the letter.
The world cannot relate to Bayley's level of happiness right now. She must be feeling the best for getting to finally wrestle with her idol.
this is so sweet 😭

— #1 becky/bianca fan (@milfbeckylynch) March 10, 2023
There can't be any counterarguments for this.
you're a fan of her! ADMIT IT BAYLEY

— ˗ˏˋ wiki 𖤐 | fan account. ´ˎ˗ (@luv4bayley) March 10, 2023
It would be a fun sight to see her admit it inside the ring itself.
Now you will face her at WM. full circle 🥲❤

— Ted – Fan Account (@TedBayRose3) March 10, 2023
The excitement is uncontrolled.
You were making your way into being one of her opponents, and it came to be.💯😏

That's serious lifelong storyline being manifested at such an early age..haha.

— Key Foster🔑 (@TheRavensBoi) March 10, 2023
ADVERTISEMENT
Article continues below this ad
It appears as if WWE was really writing the real-life storyline as well. The wrestler is all set to fight her long-time hero in the ring she always dreamed of stepping inside.
All the efforts that the Huggable One put into creating the group all seem worth it at this moment. Young Bayley's dreams are all coming true. Whether the result will be in her favor or not, the lifelong saga will be concluded for good in less than a month.
ADVERTISEMENT
Article continues below this ad
Watch this story:- Dwayne Johnson, John Cena, Hulk Hogan, and others 10 WWE legends who acted in films
Are you ready to see the ultimate trio bout?
Edited By: Sherjeel Malik